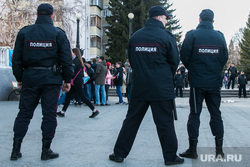 The police did not allow activists to collect signatures from the administrationPhoto: Igor Merkulov © URA.RU
The police of the city of Berezovsky in the Sverdlovsk region forbade the collection of signatures on the holding of a demonstration in connection with the murder of disabled youth Dmitry Rudakov. The event was scheduled on Monday, August 20 at 6:00 pm, the initiators of the rally declared URA.RU.
"We were not allowed to meet in the vicinity of the city council today", one of the initiators of the event, Anna, told the agency. She added that now all information about the collection of signatures will be distributed via social networks.
Here is how the head of the press service of the Sverdlovsk State Administration of the Ministry of the Interior, Valery Gorelykh, commented on this situation. "Unfortunately, the woman who told about the event has misinterpreted information about the work of the police," said the press officer of the regional police chief. "The representative of the internal business organizations did not forbid the collection of signatures, but advised how to do it better and more efficiently – to inform the administration of the meeting of the administration."
Related news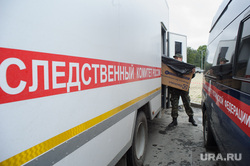 The inhabitants of the town used the appointment of a policeman and today, August 20, made an official announcement about holding a demonstration to the administration of Berezovsky – this will be held on the trade, near the mayor. However, the exact date of the event has not yet been named. "They have not denied us, the administration now decides when they are holding a demonstration," said the organizer of the meeting called Olga. According to her, the event can take place on 30 August, because the notification is submitted by law for ten days.
The idea of ​​holding a demonstration in Berezovsky arose from the local population because teenagers who committed a cruel murder of 20-year-old disabled Dmitry Rudakov, then walked around for a week. On 20 August, however, the Russian SSR office in the Sverdlovsk region reported that all four suspected teenagers were being detained at the moment. One of them is in custody, the investigation will require the same preventive measure for the three other participants in the crime.
The Rudakov massacre took place on 9 August. The teenagers invited him to take a walk with them, and then began to humiliate and defeat. As a result, the young man was tortured to death.
Source link