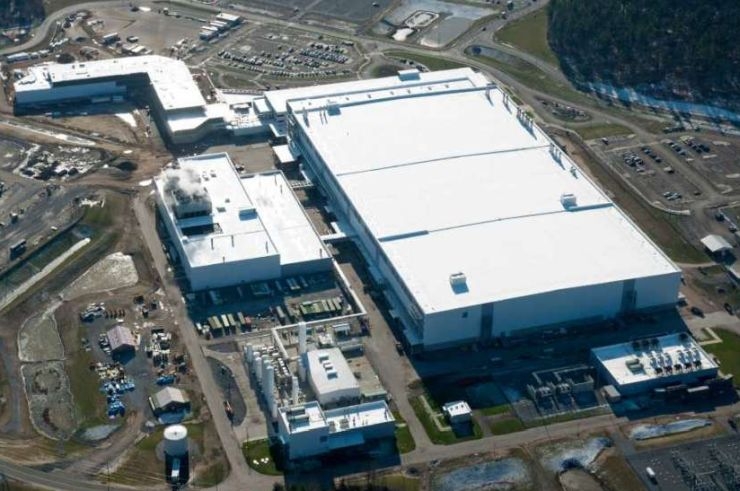 After this year, the VIS company, which was controlled by TSMC, became the owner of the GlobalFoundries companies, where products such as MEMS were produced. Rumors repeatedly went to the owners of the remaining assets to optimize their structure. Various types of speculation were also mentioned about Chinese semiconductor manufacturers, and about South Korean giant Samsung, and the head of TSMC last week even had to make a vague statement that the company was not considering the possibility of buying foreign companies outside of Taiwan.
This week started with exciting news for everyone watching the semiconductor industry. GlobalFoundries has officially announced an agreement with ON Semiconductor, under the conditions under which the latter will have full control over Fab 10 in New York by 2022, which GlobalFoundries itself received in 2014 after a deal with IBM.
Immediately after signing the agreement, GlobalFoundries will receive $ 100 million, another $ 330 million will be paid before the end of 2022. It is on this date that ON Semiconductor will have full control over Fab 10 and the company's staff will be transferred to the staff of the new employer. A long transition process, GlobalFoundries explains, will allow the company to distribute Fab 10 orders to other companies that work with 300 mm silicon wafers.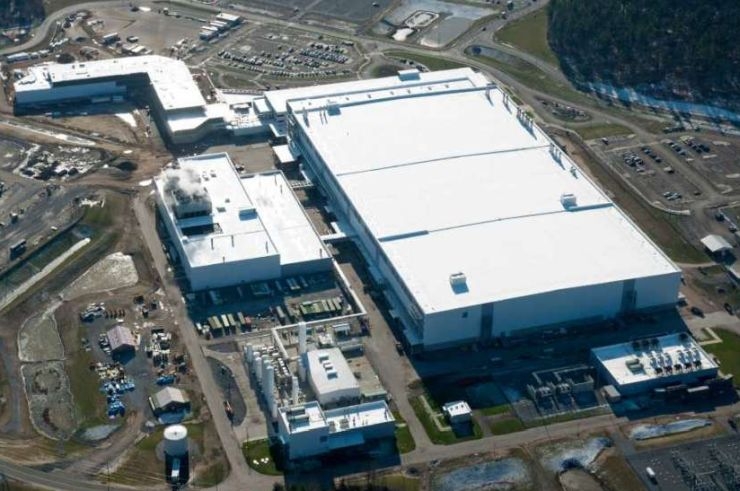 The first orders for ON Semiconductor will be released on Fab 10 in 2020. Prior to the company's transition to new owner control, GlobalFoundries will execute the relevant orders. Along the way, the buyer receives a license to use the technology and the right to participate in specialized developments. It is stated that ON Semiconductor has immediate access to the technological standards of 45 nm and 65 nm. Based on that, and will develop new products from this brand, although the Fab 10 is capable of producing 14 nm products.
heritage IBM – What's the next step?
The deal between IBM and GlobalFoundries 2014 entered industrial history with its unusual circumstances: the buyer actually received $ 1.5 billion from the seller as an attachment to two IBM companies in the United States, for which he paid nothing. One of them, Fab 9, is located in Vermont and processes 200 mm silicon wafers. The state of New York is Fab 10, which processes plates with a size of 300 mm. It is Fab 10 that is now under the control of ON Semiconductor.
The buyer of GlobalFoundries has pledged ten years to provide IBM with processors produced in the former companies. It should be noted that ten years have elapsed since the transaction was concluded and that GlobalFoundries is already selling one of the companies that could be involved in meeting the terms of the contract. It cannot be excluded that all responsibility will now rest on Fab 9, or that IBM orders will be executed at other GlobalFoundries companies.
Last year the company admitted that it refuses to control 7-nm process technology because of the high costs of such a migration. AMD had to limit its cooperation with GlobalFoundries to more developed technological standards. How IBM and GlobalFoundries will evolve in increasingly complex circumstances will become clear as we approach the announcement of new processors from the Power family. The IBM Power9 processor family is produced on 14-nm technology. Some presentations that were made public last year highlighted IBM's desire to introduce Power10 processors after 2020, supporting PCI Express 5.0, a new microarchitecture, and inevitably a new production process.
Fab 8 owners do not change
It is to be understood that another well-known GlobalFoundries company in New York, Fab 8, does not appear in this transaction and will continue to release processors for AMD. This company was built shortly after the transfer of AMD production capacity under the control of GlobalFoundries. IBM specialists who work in the area played an important role in the development of Fab 8 and at a certain stage of development, this company had an advanced technological arsenal according to AMD standards. Now producing 28-nm, 14-nm and 12-nm products, GlobalFoundries abandoned plans to control 7-nm technology last year. As a result, AMD had to rely entirely on TSMC with the release of 7-nm central and graphic processors. However, some industry experts expect that in the future some orders from AMD may get a contractual department from Samsung.
Portrait of a new owner
The ON Semiconductor headquarters is located in Arizona, employing around 1,000 people. The total number of employees exceeds 34 thousand people, ON Semiconductor units are located in North America, Europe and Asia. Production facilities are available in China, Vietnam, Malaysia, the Philippines and Japan. In the United States, only two departments of the company are engaged in production: in Oregon and Pennsylvania.
ON Semiconductor sales for 2018 were $ 5.9 billion, the company produces products for the automotive, telecommunications, medical and defense sectors, is interested in industrial automation, the "Internet of Things", and to a lesser extent the consumer sector.
If you notice an error, select it with the mouse and press CTRL + ENTER.
Source link