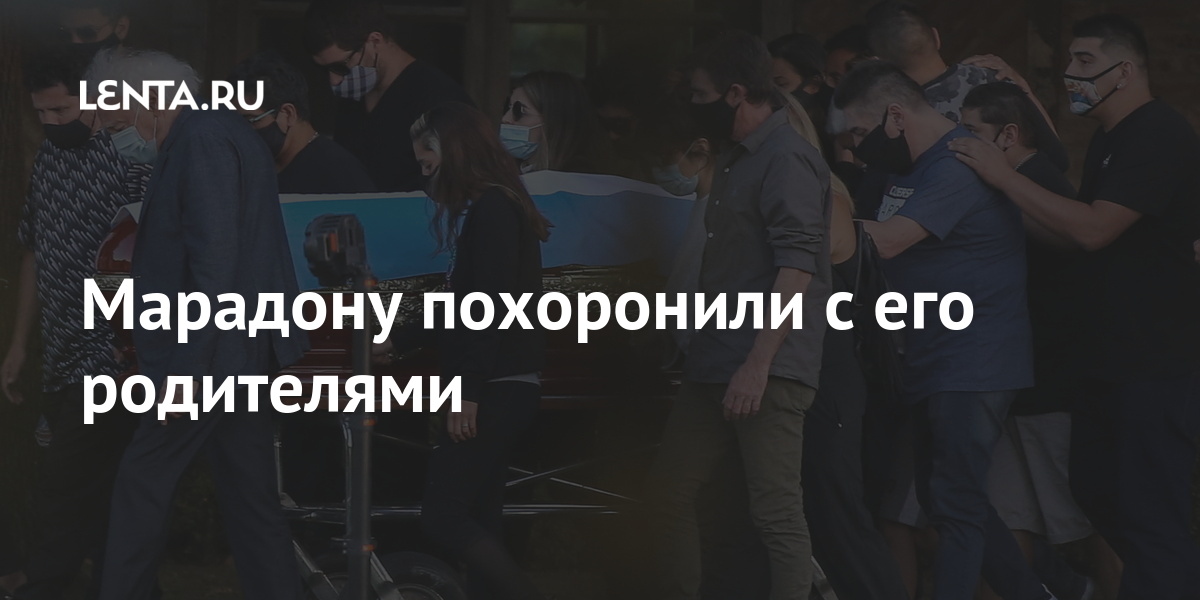 Argentine footballer Diego Maradona was buried in the cemetery, where his parents' graves are. Reported by Reuters.
The body of the sports legend was buried in a cemetery in Bella Vista, 35 kilometers from Buenos Aires. Only family members and close friends of the football player were allowed to attend the ceremony.
The day before, it was reported that thousands of Argentines took to the streets of Buenos Aires to say goodbye to their idol. To complete the ceremony on time, the police had to block the avenue to the presidential palace. However, law enforcement officers were pelted with bottles and the farewell had to be extended.
Maradona died on November 25 at the age of 60. According to preliminary autopsy data, the cause of his death was acute heart failure.
As a footballer, Maradona is known for appearing for Barcelona, ​​Napoli and Newells Old Boys. As part of the Argentina national team, he became world champion in 1986. Considered one of the greatest players in football history.
Source link