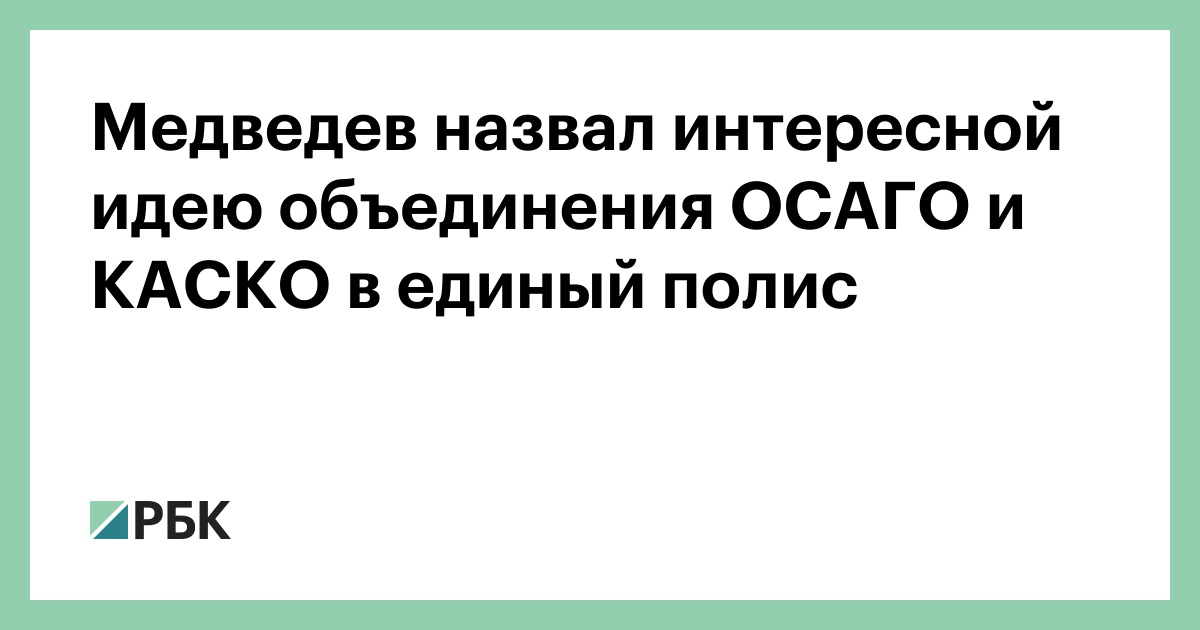 Medvedev called it interesting to combine OSAGO and CASCO in one policy
Prime Minister Dmitry Medvedev called the idea interesting to combine compulsory and voluntary car insurance in one policy. He said this during a government report to the State Duma, which was broadcast by the TV channel Russia 24.
Vyacheslav Lysakov, vice chairman of the National State Duma Commission for State Construction and Legislation, said that in addition to MTPL, many drivers purchase a CASCO voluntary insurance policy. He asked the prime minister whether they could be combined in one universal policy, which would be cheaper than two.
"At least from a financial point of view, this is an interesting idea," Medvedev replied.
He added that in this case consideration should be given to combining the regulation of two types of insurance at the legislative level. According to him, if there is no contradiction, this problem can be solved.
Source link