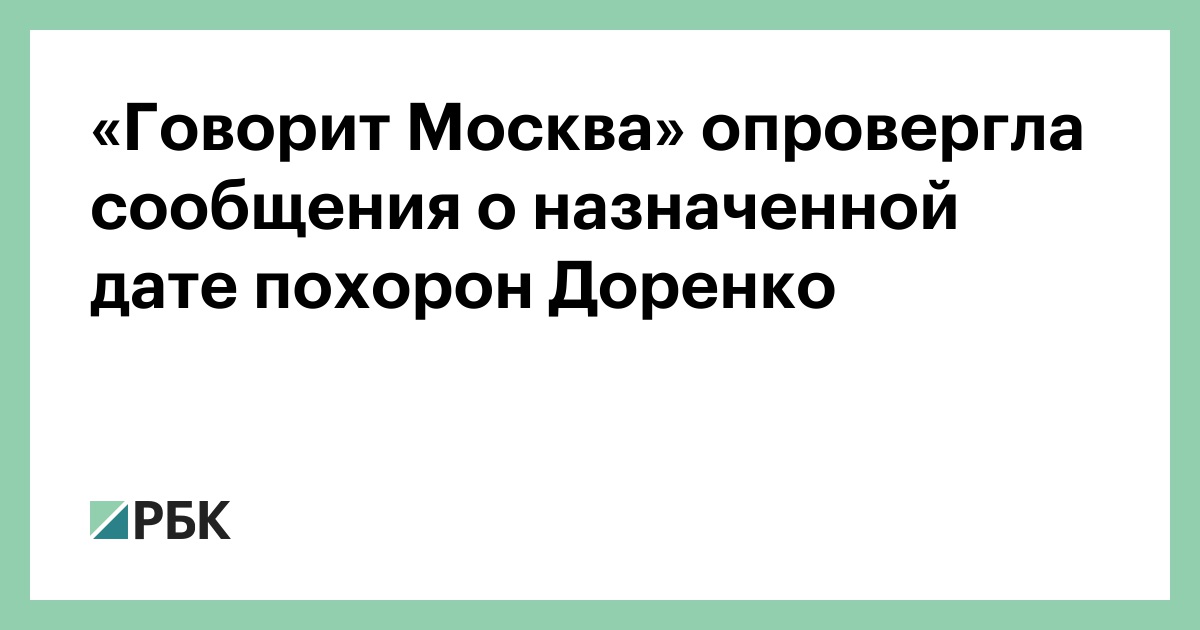 "Moscow says" denied reports about the date of the funeral Dorenko
The decision on the date of the funeral of journalist Sergei Dorenko has not yet been made, reports "Moscow says."
"The decision on the funeral takes the widow of Sergei Dorenko Julia after receiving the polls with ashes," – said the radio station.
The radio station thus refuted the information from the TASS office, which previously reported that the burial of the urn with the ashes of Dorenko would take place on May 18 at Troyekurovsky cemetery.
"Moscow Says" indicates that the journalist's farewell will take place on Friday, May 17, at Troyekurovsky cemetery, after which his body will be cremated.
Source link