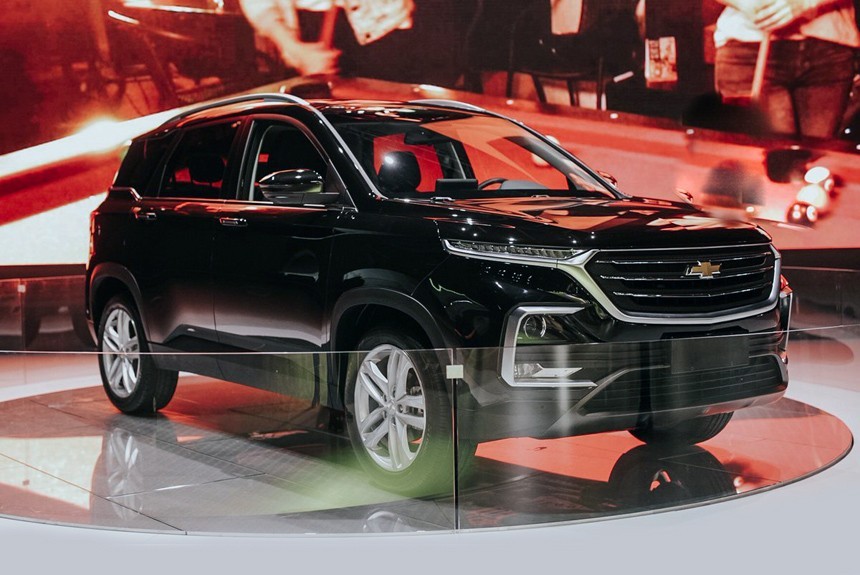 Concern General Motors is preparing for the premiere of a new generation of the crossover Chevrolet Captiva. The appearance of the novelty was already shown in November on a pre-production prototype and the interior was just released – the first photo's were published in the Indian edition of Autonetmagz.
On the basis of the photo's, the salon of the new "Captiva" will be one of the most modern in the SUV line of the American manufacturer. The focus will be on the latest information and multimedia complex with a huge vertical touch screen, such as in Tesla and Volvo, and the ergonomics of the decoration will "light up" a new dashboard and a redesigned climate control unit.
The interior of the new Chevrolet Captiva. Photo by autonetmagz.com
In equipment will most likely be nothing special, and the new Chevrolet Captiva will as usual receive ABS and EBD systems, a stabilization system, an electronic parking brake, an engine from a button, air conditioning and 17-inch alloy wheels. In the top versions this list adds a panoramic roof with a hatch, adaptive cruise control, all-round camera's and electric suitcase.
The engine range of the Captiva 2020 model year will be limited to two units: a 1.5-liter 150 hp petrol turbo engine and a 2.0-liter 140 hp diesel engine. Coupled with the first will be available 6-speed "mechanics" and CVT variator, and with the second – only the preselective "robot".
The costs of new items are still unknown. Prices and vehicle configuration are announced during the presentation (this year) or before the start of the sale.
Source link