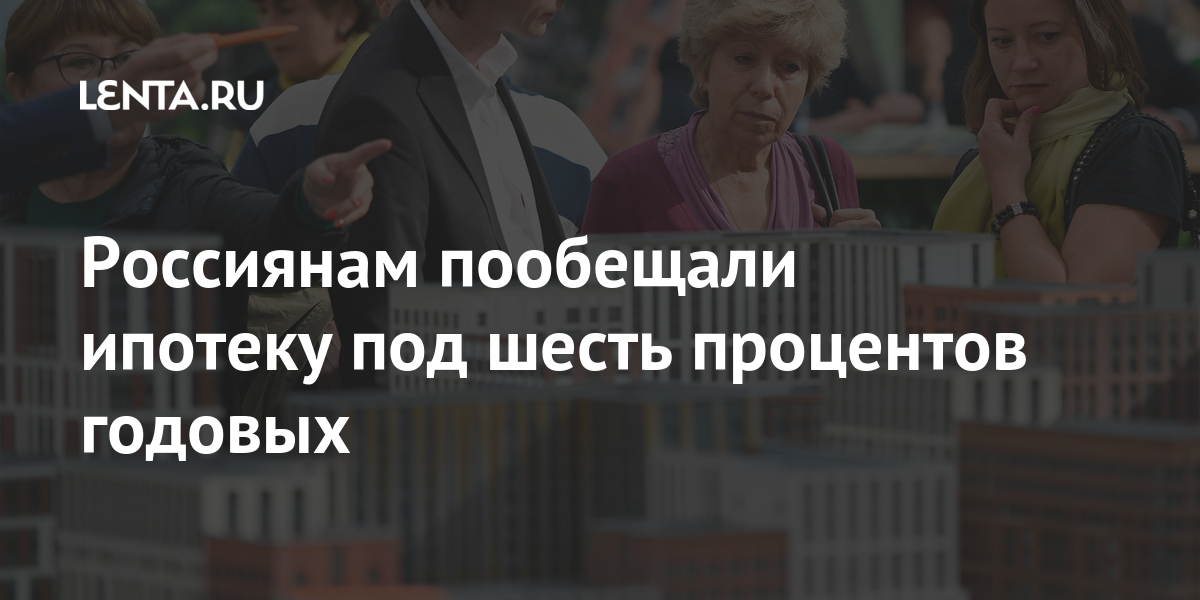 By 2030, Russians were promised a mortgage at an average rate of 6 percent per year. Such indicators are explained in the new edition of the passport of the national project "Housing and urban environment". This was stated by Olga Kornienko, director of the Housing Policy Department of the Ministry of Construction and Housing and Municipal Services, RIA Novosti reports.
"Today we have enacted a phased cut in mortgage rates, which should reach 6 percent by 2030," she said.
According to the Central Bank, the average mortgage interest rate in September 2020 was 7.32 percent. By way of comparison: a month earlier this indicator was at the level of 7.16 percent. At the beginning of September, the Russians had accumulated debt on mortgage loans for 8.6 trillion rubles.
At the same time, the regulator does not rule out the possibility that the affordability of residential real estate in the country may decline as a result of the rise in prices on the new construction market. For this reason, Central Bank Head Elvira Nabiullina pointed out the need for timely completion of the preferential mortgage program.
Source link