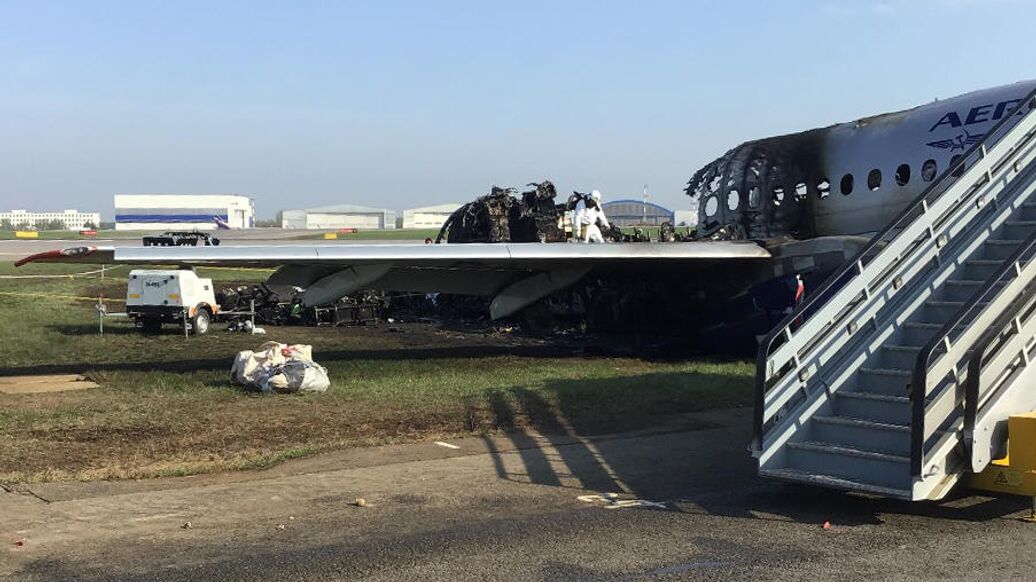 MOSCOW, May 17 – RIA news. The crew of the Sukhoi Superjet 100 that crashed in Sheremetyevo, contrary to the instructions, did not release the valves during the approach, according to the Rosaviation document from RIA Novosti.
"In" direct mode "/" minimum mode fcs "no automatic release of brake valves (interceptors) is provided, the crew has not produced a manual release," the document says.
The largest plane crash in Russia recently took place on May 5: Aeroflot Sukhoi Superjet 100, flying from Moscow to Murmansk, rushed back to Sheremetyevo airport and landed hard after a 28-minute flight. At the landing he knocked down the landing gear and switched on the engines, the fire quickly caught half of the hull. According to the RF IC, 41 people died.
Officially reported that the RF IC is considering "different versions" of emergencies. The main points point to the possible lack of qualifications of pilots, dispatchers and employees who have carried out technical inspections, as well as aircraft defects and weather conditions – this is a standard set of primary versions for such emergency situations.
Source link