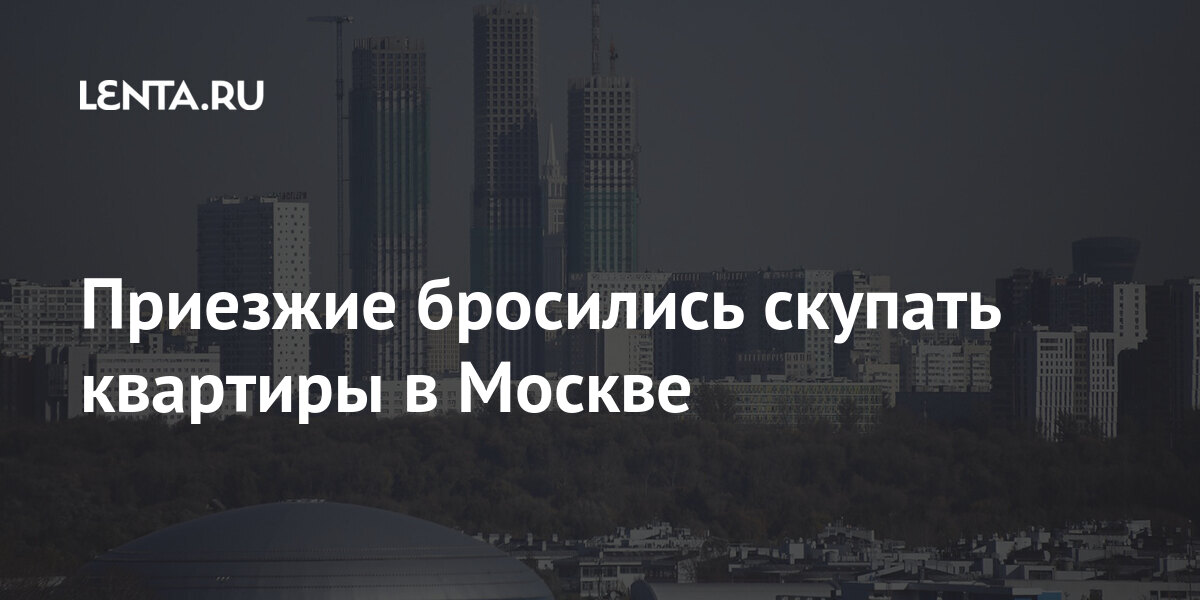 In the course of the year to November 2020, the number of visiting buyers on the market of new buildings in the Moscow region has increased by 25 percent, according to the materials of the bureau "INKOM-Nedvizhimost", received by the editorial staff of "Lenta. ru ".
The inhabitants of the regions of Kaluga, Tula, Tver and Vladimir rushed to buy apartments in the capital. Discount offers are especially popular – citizens buy cheap apartments for their children or to generate additional income by renting out housing. At the same time, 55 percent of the regionals buy apartments with their own resources, the rest use mortgages and maternity capital.
According to experts, the growing interest of clients from the regions in housing in the new buildings of the capital is largely due to the difficult economic situation that has developed this year against the background of the pandemic, and to the introduction of the state program for the subsidizing mortgage interest.
"The risk of investing in long-term construction in the regions is much higher than in Moscow, so many have decided to save their savings and buy square meters of the capital," the experts conclude.
Earlier in November, it was announced that almost 12 percent of apartments in the 'old' Moscow (excluding offers in the Troitsky and Novomoskovsky neighborhoods) are rented by non-residents, their share of the rental housing market has tripled in two years.
Source link