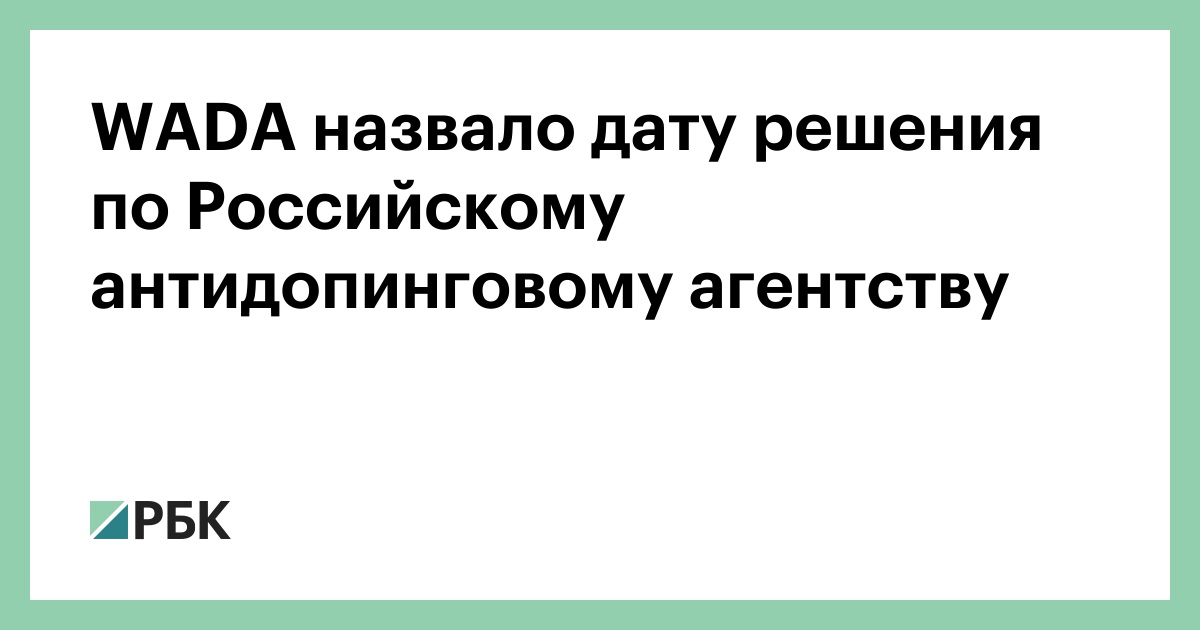 The World Anti-Doping Agency (WADA) Executive Committee will take a decision on the status of the Russian Anti-Doping Agency (RUSADA) on 22 January, reports WADA on your Twitter page.
The World Anti-Doping Agency notes that the executive committee will discuss the report of the compliance committee on the status of RUSADA on 22 January. WADA promises to tell about the adopted decisions on the same day.
In 2015, RUSADA was deprived of rights after a report by an independent commission from WADA led by Richard McLaren, who stated that there is a state doping program in Russia. In September 2018 WADA voted to restore the rights of the Russian anti-doping agency, subject to a condition: access to samples and the database of the former Moscow anti-doping laboratory.
In December of the same year, it became known that WADA experts could not get the information they needed on time because their equipment did not have the required certification under Russian law. Press secretary of the President of Russia Dmitry Peskov said on 9 January that the contacts of Moscow and WADA were intensive and that the Russian party was prepared to transfer the data needed for international specialists during their last visit.
Source link