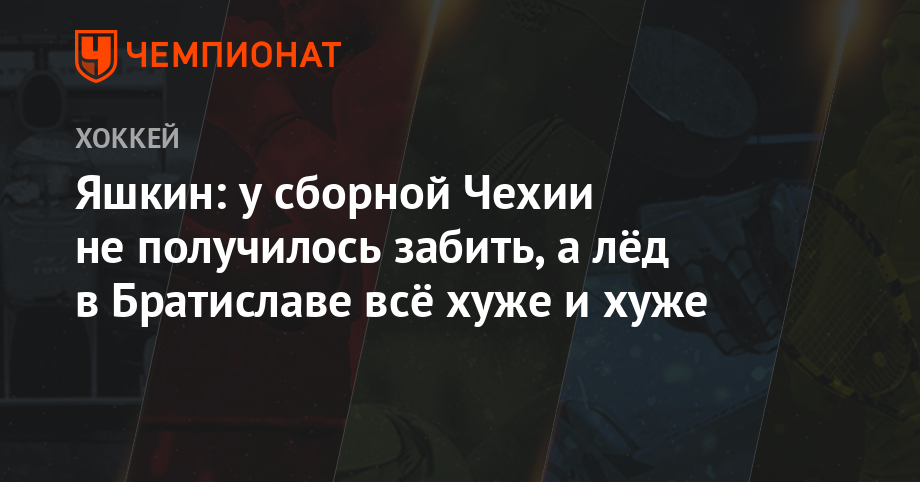 Yashkin: the Czech team failed to score, and the ice in Bratislava is getting worse
Czech striker Dmitry Yashkin summarized the match with Russia (0: 3) during the 2019 World Cup.
"It didn't score today, although they played well. It is necessary to throw more, to get more on the medal, this was not today. The minority and in similar compositions played normally, the majority did not work. It is necessary to throw more than to make up Is it possible to stop Kucherov and Gusev I think so We have stopped most of the game, only somewhere where an error has occurred They, of course, experienced and masterful boys use it moments in a second.
It is hard to say with whom it was more difficult – with the Swedes or with the Russians. With the Swedes was the first game, all have a lot of emotions, energy. Today is the third game, the ice cream is not the same and I think it will get worse and worse here. It is necessary to play more easily and not to invent too much. Two crossbars in the third period? Yes, I think the whole game didn't touch anything. You just have to restart and continue working, "says Elena Kuznetsova, the correspondent of the" championship ", the words of Yashkina.
Russia has put the Czechs in place! Even the jury members have not reduced the difference in the score
Quiet and beautiful victory of our boys in an important competition. The Czechs soon thought they were a favorite.
Source link