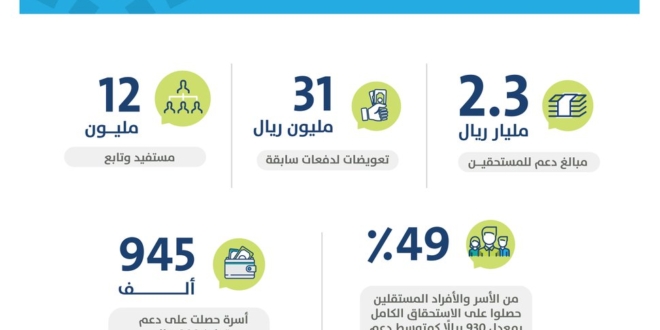 Burger – Riyadh
The Citizen's Account announced that 2.3 billion Riyals had been deposited into the bank accounts of program support beneficiaries, of which 2.3 billion in September and 31 million in previous installments.
The citizen account added that 49% of families and independent persons received the full benefit of 930 riyals as the average support per family.
The citizen's account is aimed at reducing the direct and indirect effects of economic reforms on Saudi households The value of the subsidy includes the increase in the prices of fuel and electricity after correction, as well as the impact of the added value on food and beverages.
In order to meet the eligibility requirements in the program, the registrar must be a Saudi citizen, with the exception of the son and daughter of the citizenship and the non-Saudi spouse and holders of the mobility cards.
It is also necessary to obtain support that the beneficiary stays permanently in the Kingdom so that he has not resided outside the Kingdom for more than 90 days during the past 12 months.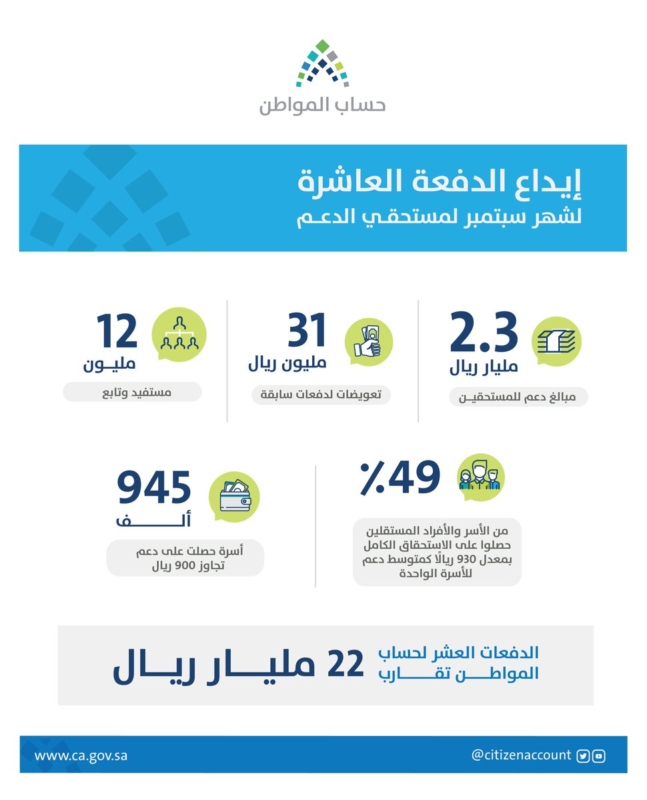 Source link