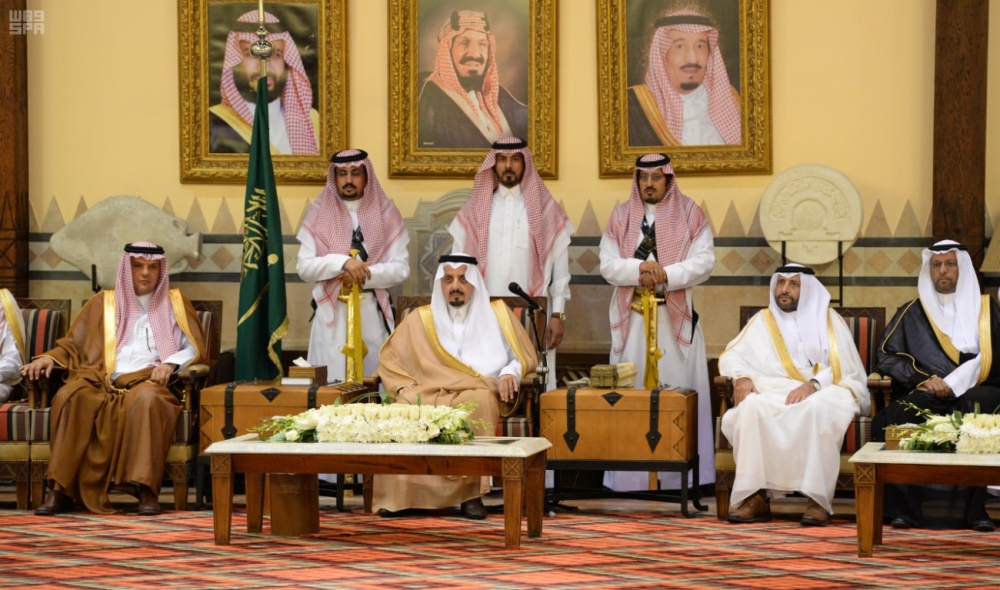 His Royal Highness Prince Faisal bin Khalid bin Abdul Aziz, governor of the Asir region, today received a group of benefactors from Eid al-Adha, from the governors and directors of government departments, heads of centers and tribal sheikhs, in the main hall of the Al-Khalidiya. and citizens who came to greet him and congratulate him on Eid al-Adha al-Mubarak.
At the beginning of the meeting, His Highness extended his congratulations on behalf of the people of the region and congratulated the Guardian of the Two Holy Mosques King Salman bin Abdulaziz Al Saud and His Royal Highness Prince Mohammed bin Salman bin Abdulaziz, Crown Prince and Deputy Prime Minister and Minister of Defence. On the occasion of Eid al-Adha and the success of the Hajj season, God asked him to bring it back to the Kingdom and Arab and Islamic countries for many years and travel through security and stability.
Afterwards everyone listened to a poetry poem and everyone ate lunch at his table. The meeting was attended by the secretary of the emirate of the Asir region, Eng. Khalid bin Abdullah Al Rabiah.
Source link