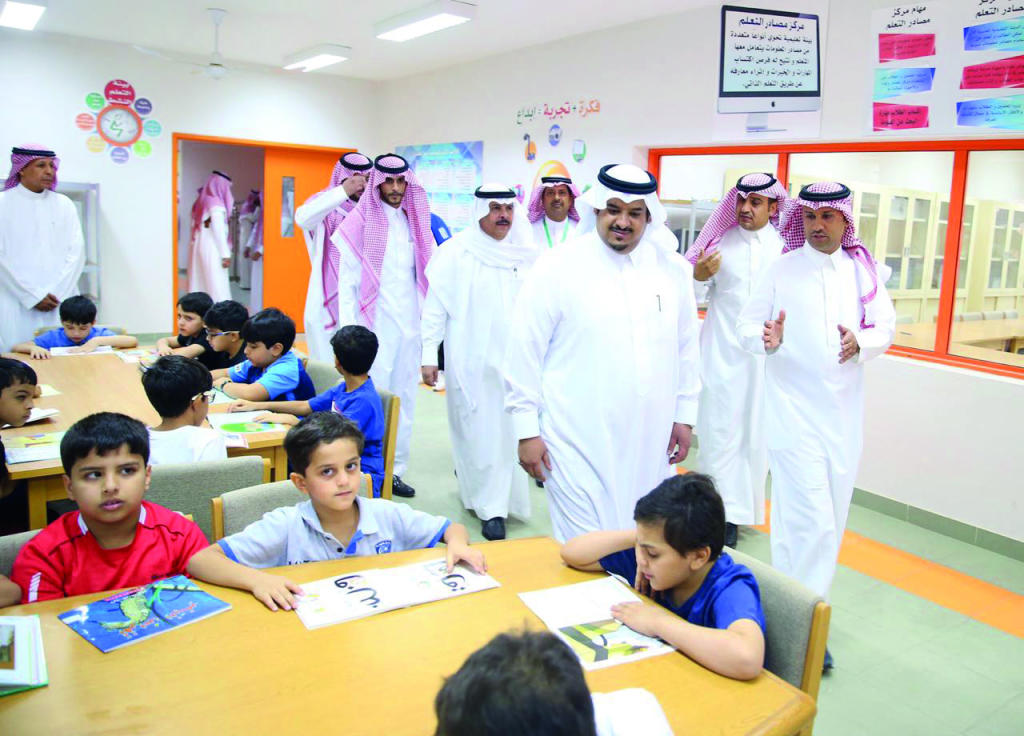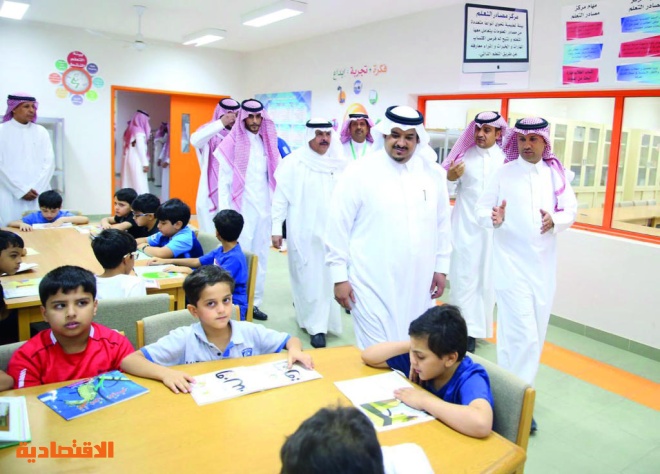 The Ministry of Education launches a link to the electronic curriculum with a "bar code" for each lesson, helps to understand the lesson and explains it to the student, while life yesterday returned to approximately 34 thousand schools in the Kingdom, after a leave of absence. about four months.
According to information – seen by the "economic" – the ministry will launch the service "barcode" during the coming period of this year, each lesson contains a special "barcode", which a mobile phone camera travels to provide the detailed information about the lesson easily and easy to enter.
This change is in line with the technology and technological development that the ministry has worked on, starting with the development of the national education portal & # 39; Ain & # 39; as one of the measures put in place to contribute to the desired digital transformation in education by providing a system of electronic services and solutions for all students in the Kingdom and its teachers and parents. And educational and school leaders to offer a number of services.
Regional princes and officials wanted to share the first day of school with students and students, go to school and celebrate the New Year with them.
Prince Mohammed bin Abdulrahman bin Abdul Aziz, acting governor of Riyadh, participated in the first week of the preparatory week to prepare teachers for a number of schools in Riyadh.
During the tour, Al-Eqtisadiya emphasized the diversity of schools in the reception of male and female students yesterday, including the introduction of integrated programs in preparation for the start of the new school year, including recreation and education, and the meeting between the school staff to break the deadlock and the barrier of the first day of school. The surrounding streets of the schools did not disturb some of the traffic jams, and many parents wanted to accompany their children, especially the initial stages.
Hamad Bin Nasser Al Wahaibi, director general of education in Riyadh, stressed the importance of students and students working in the field of education to realize the strong and serious start of the new academic year from the first day, of the leaders and leaders of schools and staff of education and administrative staff are praised to achieve the goals In the construction of generations we succeed in achieving the ambitions of leadership.
Abdullah Al-Ghannam, deputy director general for education in the Riyadh region, said that the administration has deployed all its material and human resources for a remarkable start to the new academic year, noting that the department has been through the Preparatory Committee in recent times. and the departments involved have worked on the follow-up and preparation of the school environment. Before the start of the new school year.
Source link