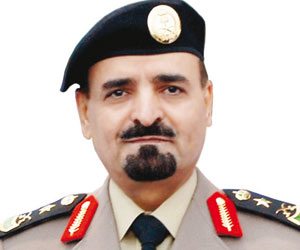 The Citizen – SPA
The Assistant Minister of Internal Affairs for Operations Affairs, General Security Supervisor, Lieutenant General Saeed bin Abdullah Al Qahtani, today launched the special electronic paths in the emergency complex on Muna Square Identify the identity of the deceased in accidents and disasters.
The assistant commander of Hajj security forces for criminal evidence, Major General Ahmad bin Ziyad Asiri, explained the new electronic traces used to identify the identity of the deceased and the unknown in the incidents that took place. T
He said that electronic traces are performed by the identification and imaging of the deceased and the unknown through the system, "Banan" and linking all databases in the Kingdom, where they are the belongings of the deceased or unknown in a program and a report at the service of the research bodies.
Major General Asiri then presented a living hypothesis, explaining the latest electronic methods to identify one of the deceased by a team of forensic evidence.
Then the first team gave a speech in which he thanked Prince Abdulaziz bin Saud bin Nayef bin Abdul Aziz, High pilgrimage p He praised the efforts of criminal evidence in public safety and his plans for the human elements, rehabilitation and development which his members achieved because he provides the right technical evidence to help the investigating and judicial authorities carry out the investigation process in the required manner.
Al-Qahtani thanked the Ministry of Health and all relevant government agencies involved in uncovering the identity of the deceased, and asked God not to save the pilgrims from accidents or accidents,
At the end of the ceremony Al-Qahtani launched special electronic tracks to identify the deceased's identity in the event of accidents and disasters by clicking on the electronic screen and listened to an explanation of each path by the specialists therein.
Source link