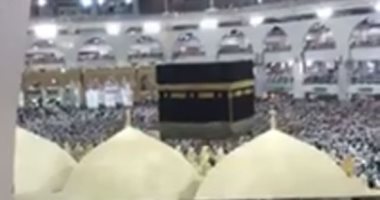 The Ministry of Health and Population announced that the Hajj medical clinic had received 78,768 medical cases from Sunday afternoon, including 6,9907 cases in Mecca, 5,456 in Medina, while 216 cases entered the Saudi hospitals, leaving 158 cases after curing, and 58 cases are still being treated.
Dr. Mohammed Shawki, head of the medical mission of the pilgrimage, said that a dialysis was performed for 33 cases in Saudi hospitals, with a total of 187 kidney dialysis, and it received 4 cases of chemotherapy with a total of 5 sessions, noting that the medical team coordinates with Saudi hospitals before Perform dialysis sessions and chemotherapy for cases of tumors, and also 3 times a day at all hospitals that detained pilgrims have followed to monitor and monitor their health.
For his part, Dr. Khalid Mujahid, spokesperson for the Ministry of Health and Population, the absence of any cases of infectious diseases or epidemiological among the Egyptian pilgrims today until noon, pointing out that so far there have been 48 deaths among the Egyptian pilgrims.
Source link