The art of dealing with decoration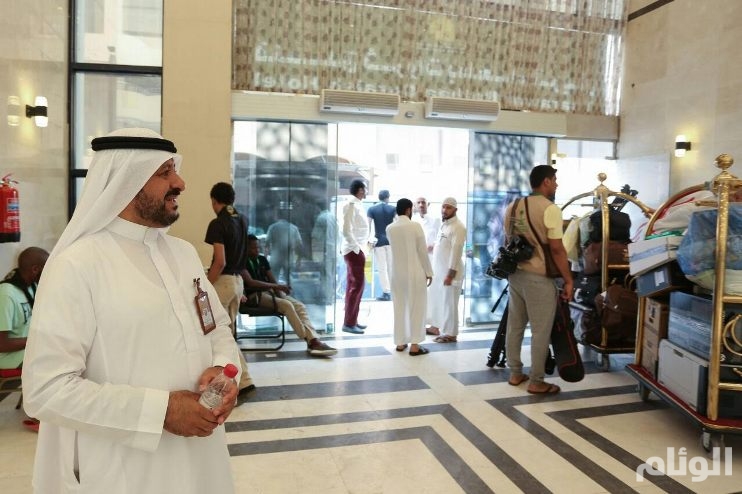 SPA – Harmony:
The pilgrims of the families and martyrs of Palestine who are part of the guest program of the Guardian of the Two Holy Mosques for Hajj and Umrah of the Ministry of Islamic Affairs, Da & # 39; wah and Guidance, who are 1000, are treated like others pilgrims with exceptional services and facilities.
Despite the hustle and bustle that Muna brought their pilgrimages from all over the world this year, Saudi hospitality was present in the program of King Salman bin Abdul Aziz Al Saud and the concentration of the Palestinian camp near the Jamarat on different paths to facilitate their arrival The three emirates are in record time without undergoing the Hajj's hardships and returning to the camp.
A total of 394 staff and staff work within the camp 24 hours a day to facilitate the arrival of pilgrims of both sexes in accordance with a planned plan to ensure the arrival of all services from food and drink to accommodation in air-conditioned camps.
The Palestinian need for "redemption of values", whose husband was killed by the Israeli occupation, declared that the Palestinian pilgrim receives the highest level of care and attention from the guests of the Guardian of the Two Holy Mosques.
She explained that the art of dealing with the large number in the camp was a sign of pride for the pilgrims who left their children and traveled a distance of 1,500 kilometers to carry out the argument of Islam.
At the same time, female staff serving the Palestinian need have the luxury to talk and accompany, not to mention the help of older women to eat daily meals, and to provide them with cold drinks, as well as all kinds of coffee and tea.
And that the honorable and memorable functions of the employees have completely abandoned their comfort, even in the late hours of the night.
Source link