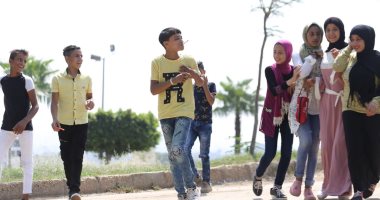 On Friday, the National Council of Women (NCW) will launch its operating room for the fourth day in a row to receive complaints about harassment of women and girls during Eid al-Adha and to follow cases of intimidation and rapid intervention.
The operating room of the Office of Women & # 39; s Complaints receives complaints about intimidation by means of the following numbers: 15115 – 01007525600 – 01099299191, in addition to the possibility to send images and messages to the application of the Watspap and e-mail Omb. [email protected]
Dr. Maya Morsi stressed the continued cooperation with the Domestic Violence Unit of the Ministry of the Interior, pointing out that the lawyers of the Women Complaints Office have taken the field and accompanied the police during the security campaigns to control the intimidation incidents, adding that it complaints agency will provide social and legal support to women and girls judicial.
Source link