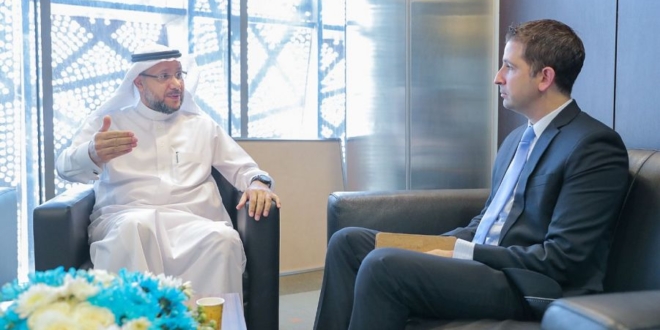 US delegation visits Saudi Arab authority for intellectual property to discuss cooperation
Citizen – SPA
The Executive Chairman of the Saudi Organization for Intellectual Property, Dr. Abdulaziz bin Mohammed Al Suwailem, received yesterday at the headquarters of the Authority, Intellectual Property Attaché in the Middle East and North Africa, Peter Maharavari.
During the meeting, both sides examined aspects of intellectual property cooperation and developed means to develop and improve them in the area of ​​intellectual property rights between the two parties.
The visit will take place in the context of consultations on the memorandum of understanding and the development of cooperation between the two parties in the field of intellectual property and protection, in accordance with the laws and regulations that apply in both countries.
Source link