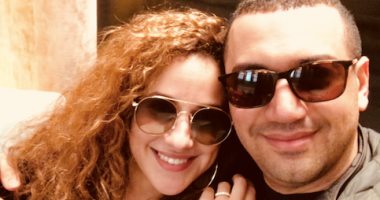 The Islamic pastor Muaz Masoud praised the performance of his wife, Cheri Adel, in the series "The Roaring Darts".
"This is an exemplary contest presented by creative director Sheri Adel and creator Walid Fawaz and all the impressive and impressive moments presented by all the heroes of the work," he said.
"We are honored by a great team of partners, authors, directors, production team and channel that supports you and presents the series of professionals and artists who compete in creativity to produce artistic work with which terrorist groups are confronted, reveal the contradictions of their sterile ideology , win freedom and draw a human message.
It is noteworthy that the pastor Moez Masoud, half July last year married to artist Sheri Adel, and the announcement of the news of the wedding surprise and without any introduction.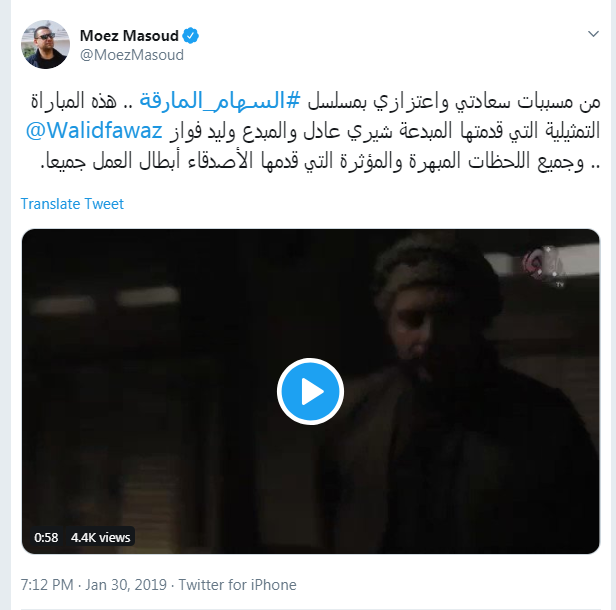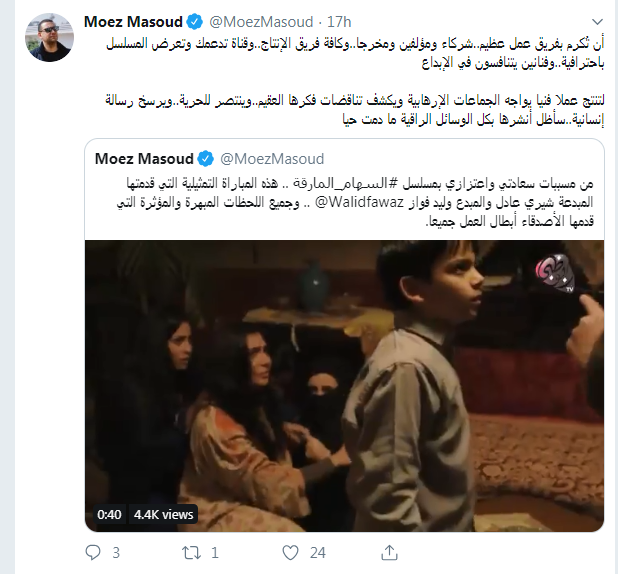 One of the causes of my happiness and pride in the series # Arrows This representative competition presented by the creative Chery Adel and creative Walid Fawaz @Walidfawaz .. and all the brilliant and impressive moments presented by friends heroes all work. pic.twitter.com/XkxVGWKocX

– Moez Masoud (@MuzMasoud) January 30, 2019
Source link