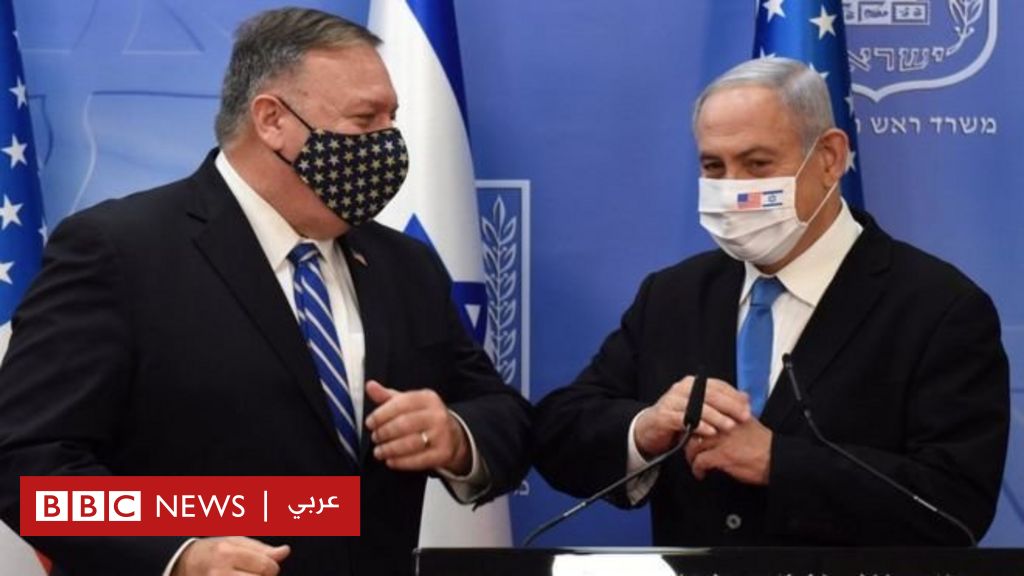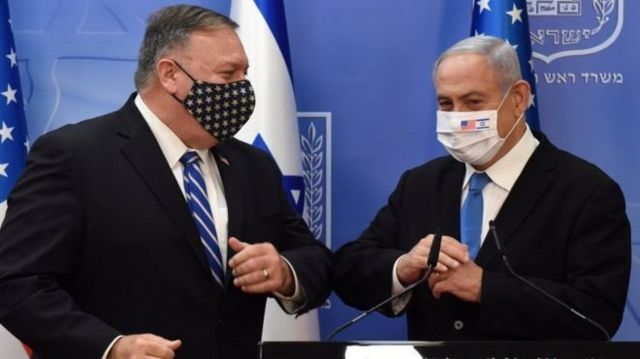 US Secretary of State Mike Pompeo said he hopes other Arab countries will follow the UAE and normalize relations with Israel.
This will not only increase stability in the Middle East, but also improve people's lives, Pompeo said.
But he added that the United States would ensure that Israel retains a military advantage.
Pompeo spoke after a meeting with the Israeli Prime Minister in Jerusalem, at the start of a five-day journey that will also take him to Sudan, Bahrain and the UAE.
And earlier this month, US President Donald Trump helped broker the historic Israel-United Arab Emirates agreement. With this agreement, the UAE joined Egypt and Jordan to become the third Arab country to establish relations with Israel.
Under the agreement, Israel and the UAE agreed to establish full diplomatic relations, including the exchange of ambassadors, operating direct flights and openly participating in bilateral trade.
Israel has also said it will suspend its plan to annex parts of the occupied West Bank, which many believe will take away the chances of peace with the Palestinians.
Pompeo, wearing a mask that represents the American flag, greeted Israeli Prime Minister Benjamin Netanyahu warmly on Monday and exchanged his elbows twice.
In brief statements, he praised the Israel-Emirates deal, saying he was "very optimistic that we see other Arab countries joining it."
He added: "The opportunity available to them to recognize the State of Israel and to work with them will not only lead to greater stability in the Middle East, but will also improve the lives of the people in their countries. improve."
Netanyahu said the agreement heralds a new era, adding, "I hope we have good news in the future, maybe in the near future."
Israeli and US officials believe that Bahrain, Oman and Sudan could be the next countries to establish relations with Israel.
But Sudan's Foreign Ministry fired its spokesman last week after praising the Emirati-Israeli agreement, describing it as a "courageous and courageous move."
The Palestinians accused the emirates of treason. Previous peace plans only promised Israel ties with Arab states as part of a deal to end conflict with them.
Pompeo also covered reports of a planned US deal to sell advanced F-35 fighter jets, which Israel already owns, to the UAE.
He said, "The United States has a legal requirement of qualitative military superiority [لإسرائيل]. We will continue to respect that. "
"But we have also had a security relationship with the United Arab Emirates for over 20 years as we have provided them with technical and military assistance. We will now continue to review this process to ensure we send them the equipment they need" , he added.
Netanyahu said Israel is opposed to the sale of F-35s to the UAE, but UAE Foreign Ministry Minister Anwar Gargash said last week that his country's requests for F-35s to be shipped. were 'legitimate' and that 'they should obtain them'.
Pompeo noted that Israel and the UAE view Iran as a common threat. He promised that the United States would remain determined to ensure that the international arms embargo against Iran would not end in mid-October, even if it meant ending the UN sanctions lifted under the Iran nuclear deal. restored '.
Iran, the United Kingdom, France, Germany, Russia and China have said the United States has no right to initiate a sanction re-imposition process because they gave up the nuclear deal in 2018.
Source link