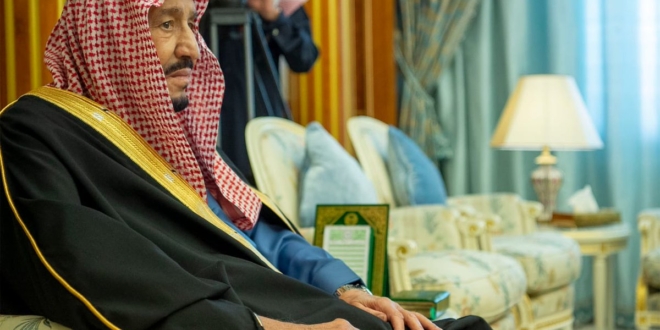 Burger – Riyadh
Documented a video of the moments for the Department of Princes and new ministers for the Keeper of the Two Holy Mosques King Salman bin Abdul Aziz, on Tuesday.
The guardian of the two holy mosques, King Salman bin Abdul Aziz, emphasized the determination to continue on the path of economic reform. He reiterated his commitment to ministers and officials to speed up the implementation of the programs and projects. to achieve a comprehensive development in all regions of the Kingdom.
This came during the meeting of the Council of Ministers after the restructuring in accordance with the Royal Decree issued on Thursday.
King Salman pointed out that the state budget for the tax year 1440/1441 (2019) has made the promise of good and continues to support economic growth to achieve sustainability and financial stability.
The guardian of the two holy mosques stressed that the issuance of a number of royal orders, including the restructuring of the Council of Ministers and the restructuring of some government agencies and the appointment of a number of ministers and civil servants, stems from the willingness to develop the development and development process. This country has been practiced to continue, for its functions and powers in the broadest sense, and to increase the level of services to citizens and residents, and expressed its welcome to His Excellency the new ministers and wishes for success and payment to their Highnesses, Excellencies and civil servants who were included in Royal orders in their new duties. And appreciation for their Highs, ministers and former officials for their blessing efforts.
Source link