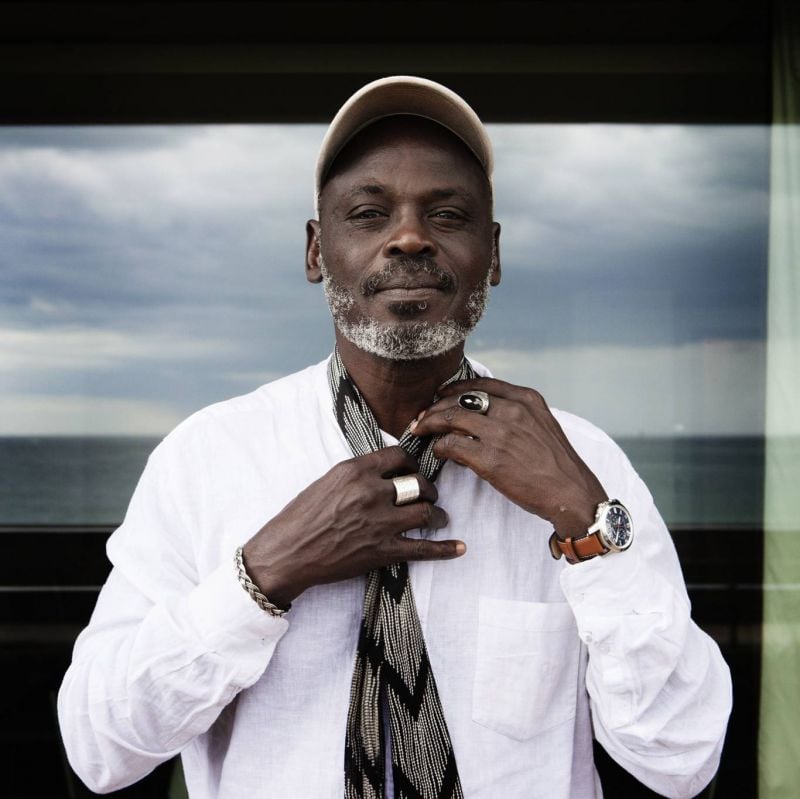 Sudanese writer Abdelaziz Baraka Sakin's daring novel Les Jango (Zulma Editions), translated from Arabic (Sudan) by Xavier Luffin, won the Arabic Literature Prize created by the Arab World Institute (IMA) and the Jean-Luc Lagardère Foundation . The Jango, plural of Jangawi, refers to seasonal and nomadic agricultural workers. Through sometimes irreverent stories that intersect, this novel offers a plunge into a country not yet ravaged by war. Lebanese Dima Abdallah's first novel, Mauvaises Herbes (Sabine Wespieser editions), received a special mention from the jury of the 2020 edition, chaired by Pierre Leroy, co-manager of Lagardère SCA, and Alexandre Najjar, writer and manager of the Literary Orient, and composed of personalities from the world of art and culture and specialists from the Arab world. The jury praised "a first moving novel, very well written, telling the story of a double loss: that of a country and that of a father". Conquered by Les Jango, "a surprising novel of verve and political power in which the author mixes the fantastic and the humor with happiness in a very skillfully constructed plot", the jury also wanted to underline the excellent translation of the book by Xavier Luffin. Jack Lang, President of the IMA, underscores the high quality of Abdelaziz Baraka Sakin's award-winning book: "The author's sense of humor and the fantastic, even in the heart of darkness, join the great human and universal adventure. "he stated.
Abdelaziz Baraka Sakin succeeds Egyptian Mohammad Abdelnabi, who received the Arab Literature Prize in 2019 for his novel The Spider's Room (Actes Sud / Sindbad), translated from Arabic by Gilles Gauthier.
"This prestigious prize that important writers such as Jabbour Douaihy or Sinan Anton have received for me is undoubtedly the crowning achievement of my novel Les Jango," the Sudanese author responded. I think this award came at just the right time, as my novel is about religious tolerance, love and humanity, as we now live in a world torn apart by violent identity struggles, what feels like a shock. civilizations. "The prize also provides moral and material support in my struggle from one exile to another," said the author, born in Sudan in 1963. After Le Messie du Darfour (World Literature Prize 2017) he published Les Jango (first published in 2009 in Sudan, where it was immediately withdrawn from sale and burned during auto-dafes, then in France in 2020). The author, adored in the Arab world, has lived in exile ever since (he now lives in Montpellier).
Dima Abdallah, special mention of the jury for the Arab Literature Prize. Photo DR
Weeds but good roots
Born in Lebanon in 1977, Dima Abdallah lives in Paris. After her studies in archeology, she specialized in late antiquity. Mauvaises Herbes is his first novel. She talks about her roots, the Lebanon that she had to leave during the civil war. A moving chronicle that is also a love song for his father. This novel, which has the Lebanese civil war and exile as its background, I hope carries with it a more universal message, namely that of internal exile and the difficulty of finding your place in a violent world, the young novelist notes. on. Violence is all around us and literature is there to express it, but also to drive it out. The creative gesture, whatever it is, remains a form of resistance, rebellion and therefore hope. "
Abdelaziz Baraka Sakin and Dima Abdallah will be guests of honor at two special literary gatherings at the Arab World Institute, on December 5, 2020 and February 27, 2021, which will be followed live on the IMA's social networks.
Founded in 2013 by the Institut du monde arabe (IMA) and the Jean-Luc Lagardère Foundation, this prize (endowed with € 10,000) is the only French award recognizing Arabic literary creation. It promotes the work of an Arab League writer and author of a work written or translated in French.
Sudanese writer Abdelaziz Baraka Sakin's daring novel Les Jango (Zulma editions), translated from Arabic (Sudan) by Xavier Luffin, won the Arabic Literature Prize created by the Institut du monde arabe (IMA) and the Jean-Luc Lagardère Foundation. The Jango, plural of Jangawi, refers to seasonal and nomadic agricultural workers. By …
Source link