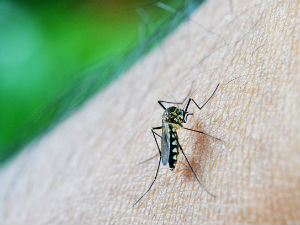 From the fever of the Western Nile, a disease transmitted by infected mosquitoes, 159 patients have been affected so far.
Most of them are located in Belgrade (78), South Bačka (29), South Banat District (26), West Bank (6), Podunavsky (6), Sremskiy (4), Srednjebanatski (3), Braničevski (3) , North Banat (2) Kolubarski (1), Macvan (1) district.
The fever of the Western Nile was first recorded in Serbia in 2012. From then until 2017 there were 574 cases of fever in the Western Nile, and 61 people died, according to Batuta.
The fever of the Western Nile is a seasonal disease and usually occurs during the period of the largest mosquito activity. Experience shows that the first person is usually reported in the second half of July and most patients report in August.
In the European Union this year 273 cases of fever from the Western Nile were registered in Italy, Greece, Hungary, Romania, France, Croatia, while nine patients died.
Source link