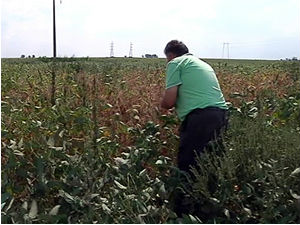 Agricultural experts say that GM soy beans can only enter our market through illegal imports. It is cheaper and that is why the farmers are slow. When planted, no difference can be observed in the field, except by protein test strips or using total herbicides.
"If you are a GMO strain, it will remain, if it is a normal species," will destroy it altogether, "says Predrag Marjanski of PSS Zrenjanin.
In "Soy Protein" they say that they apply stricter criteria than prescribed, the modification content is less than 0.1 percent. They export, they say, in 55 countries and they have had no problems anywhere. The Ministry of Commerce says they still have no idea what happened.
"Genetically modified product is considered if it contains more than 0.9% of genetically modified content, ie the standard that is valid in the European Union, more and more it is considered a genetically modified product that is absolutely prohibited by our laws. to be in circulation "says Trade Minister Rasim Ljajic.
The Ministry of Agriculture reports that no genetic modification has been found in maize and sunflower in the past two years.
Soy has been tested on 2,500 plots with 10,000 hectares. The CMO was confirmed on 27 hectares.
Phytosanitary inspectors have made a decision on the destruction of crops and violations have been filed against the owners.
Source link