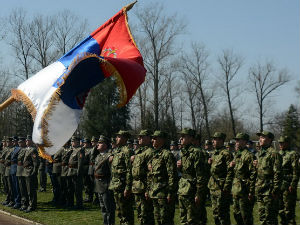 The announcement recalls that the military term in Serbia has never been abolished, but due to the Assembly's decision since January 2011, the obligation of regular service has been suspended and the principle of voluntarism has been introduced, and the obligation to be included in military archives and the obligation to serve in the reserve troops has remained.
"Since the suspension of the obligation to serve a military service no longer organizes the training of all capable citizens for the defense of the country, the Ministry of Defense analyzes the effects of the current solution on the issue of professionalization and seeks towards an optimal solution based on a detailed assessment of security challenges, risks & threats and threats and experiences of foreign armies, "said the Ministry of Defense in a statement.
The ministry notes that in other developed countries, apart from the model of professional army, there are also kinned models with regular military service and professional army and state that such a duty exists in Sweden, Austria, Russia, Cyprus, Denmark, Estonia. , Finland, Greece, Turkey, Norway …
It is also claimed that in Switzerland, which is a neutral country, there is a duty to provide a military service and a training system for military payers, who must provide military training 21 days a year, and that the possibility of reintroducing the obligation to serve a military service has been considered in Hungary, but also in Germany.
In Germany, as they say by the ministry, it is proposed that the mandatory military term lasts eight months, while Austria is considering continuing the military service that currently lasts six months or nine for civilian service.
Source link