The younger person probably committed suicide by hanging on the radiator tube in the living room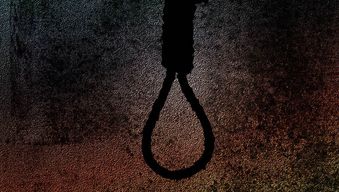 "My son was never problematic. On the contrary, he was a cheerful, good boy, dedicated to sport. What he did, I think there was some sort of experiment and what I do not know yet. I think he wanted to check how tough he was … I'm sure he did not think it would end that way – Inflamed by the pain of the sudden loss of fifteen-year-old Robert, this was told in tears by Izabela Mugosa, mother of the deceased boy.
A grim tragedy in Novi Sad: a fifteen-year-old hung himself in the apartment
A young and successful basketball player found dead in a family apartment in the Bulevar oslobodjenja in Novi Sad, on Monday afternoon in the afternoon, writes "Vecernje novosti".
The younger person most likely committed suicide by hanging on the radiator tube in the living room and no traces were found in the apartment to indicate that a collision had occurred.
– We spoke on the phone about half an hour earlier and I asked him to wait for me at home because he told me he wanted to go for another training session – says the mother about what happened before the tragedy. – I really can not figure out what happened!
The fifteen-year-old has had to deal successfully with sport, he trained basketball, and in ten days he had to go to high school "Isidora Sekulic", which he wrote after the famous eight-year-old "Petefi Sandor" from Novosadski.
– He said that he would have to learn a lot in high school and that he would now strengthen his training with another will – says the mother about the plans of the sons.
– What now appears in some media, that he used marijuana, and that his two friends said that one of them was sympathetic, I am convinced that it is not true. With my son, I always had open conversations about everything, even about it.
Robert's comrades from the elementary school, which had gathered for the building on Tuesday, were also convinced. They say that Robert was committed to the sport and that everything was subordinate to basketball players.
– Last week in the basketball tournament, here in Novi Sad he won the prize, was named the best center – says the friend of whom he was friends since kindergarten. – He planned to go to America after high school, and one day, on a parquet floor between two baskets, to perform for some NBA club.
According to what Robert's friends noticed in recent days, a fifteen-year-old was a bit depressed, which they thought was interpreted on the basis of a few sad songs that he "held" on social networks.
– Probably when he was alone, he was like that. When he was in the community and on the basketball court, there was nothing to see him, "says one of the comrades. He was never violent and he always had to deal with words. We spoke openly and once told me it was hard for him to grow up without a father who left them. We never talked about it later.
MEMORIAL TOURNAMENT
The young basketball player changed the club two days before the tragedy and started playing for the Novi Sad KK Star. Because of his great love for the game between two hoops, his comrades plan to organize a memorable tournament dedicated to Robert in the coming days.
"We want to paint a mural with Robert's face on a wall or façade," the boy's friends say. – And in this way we want to preserve the memory of him and his goodness and nobility.
(Telegraf.rs/ Večernje novosti)
Related news
Newest from category News
Tags:
mother,
young man,
Novi Sad,
suicide,
suspension

View all the news in the last 24 hours
Source link