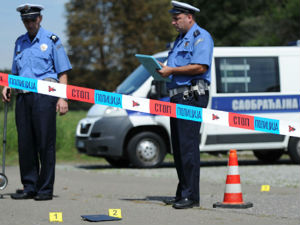 K.A. (21) is charged with attacking an official in the exercise of his official duty and not providing assistance to a person injured in a road accident.
The suspect is charged with adding gas while driving at the exit of Donji Milanovac and hitting a policeman with a car, and then escaping.
On this occasion, two police officers suffered minor injuries, the suspect escaped and the police quickly identified him and found him.
The suspect was brought to the competent public prosecutor, together with a criminal charge, at whose request the judge ordered his detention up to 30 days in the pre-trial detention order.
Source link