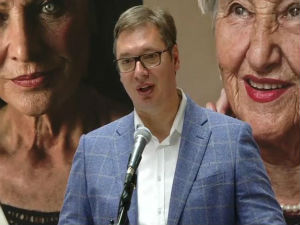 "I have a lot of confidence in Patriarch Irinej," Vucic said.
He added that some bishops and church fathers have different opinions, but he respects the church and does not continue with the above allegations.
"I will not say anything bad about the Church, no matter how they throw a stone on me every day," President Vucic said.
According to the report of the journalist "that is now clear what Sava Janjic says today – to support Pristina" in silence ", and the story and work against Belgrade," Vucic said he did not want to respond to such a thing.
"Everyone has the ability to say what he thinks, what our heart says and what the mind says, but we have to look to the future and think about what is going on with our children," concluded Vucic.
Source link