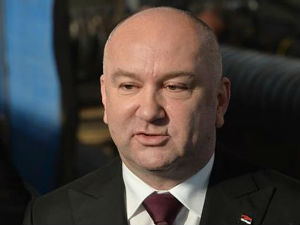 "The main question is why the lieutenant slept for four months and woke up to make a decision before he held the gay parade in Belgrade on 16 September," Nenad Popovic said in a statement.
The Commissioner for Equal Protection announced a few days ago that she had declared that Popovic discriminated against the LGBT population and recommended her to make a written apology within 15 days.
As announced by the Commissioner's cabinet, the recommendation to Popovic is to refrain from making statements, disseminating ideas and attitudes that are violated by members of the LGBT population and supporting prejudices against marginalized social groups in the future.
She made an advice and a recommendation based on the application of the LGBT organization after Minister Popovic commented on the import of the first gay internet book from Croatia on his Twitter account and the news was published under the title & # 39; two mothers and two fathers & # 39 ;.
Popovic judged that this recommendation was not made by accident at the moment, and especially given that one of the most important demands of the organizers of this year's gay parade is the legalization of gay marriages in Serbia.
"I am determined to remain resolutely in my convictions, shared with me by the largest number of Serbians, and that I will consistently argue that in Roko we do not allow" Roko has two mothers, and Ana two fathers ", Popovic decided.
Source link