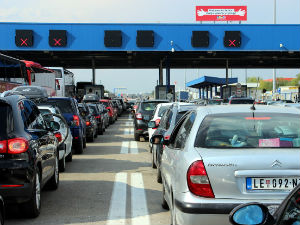 It is the end of the tourist season and the border crossing Horgos which waits for an hour at the exit from Serbia and another two hours at the entrance to Hungary.
Drivers are advised to use alternative crossings – Kelebi or Backi Breg.
More traffic is also expected at the border crossings – Batrovci, Gradina, Presevo and Gostun, where they currently take a maximum of 30 minutes.
Improved traffic is also expected on the motorways to the Croatian and Hungarian border, which may be the cause of somewhat longer retention at border crossings, the Serbia automobile association announced.
According to the latest information from the limited company "Roads of Serbia" there are no retention at the toll stations.
Source link