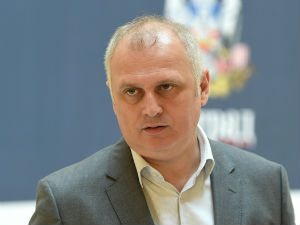 "Instead of accepting my invitation to the TV duel to discuss with the citizens of Serbia how he destroyed the PKB, how he got rich in public office and how he managed the media while he was in power, Rs RTS complains for my statement! " Unbelievable! "Vesic said in a statement.
He judged that this lawsuit shows the true face of Dragan Djilas.
Djilas filed a lawsuit against the editor-in-chief of RTS because the public service did not publish his reaction to the allegations of the deputy mayor on that television.
In a lawsuit filed with the Supreme Court in Belgrade, Vesic said that on 22 September Vesic presented a series of incorrect information in the RTS JTS program, citing, among other things, the complainant.
Source link