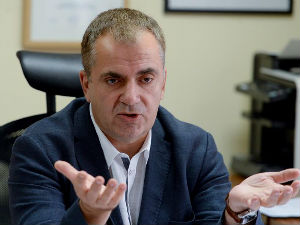 "In this case, the issue of the powers and responsibilities of public authorities in the system of protection of property and individuals and the application of legal measures are an important starting point for action," says Zoran Pasalic.
He added that the authorities would ask for explanations from their field of activity to determine the omissions that led to the death of the workers.
Pašalić also expects that the circumstances that led to the tragic event in the National Library will take place as soon as possible and that the public will be informed of the results of the investigation.
The protector of citizens in the statement recalls that the state guarantees full safety and protection of workers in the workplace and that any threat and violation of these rights should be strictly punished.
The rights, duties and responsibilities relating to the safety of workers are legally guaranteed and are governed by special collective agreements and by special employers, says the ombudsman, adding that all participants in the work process must be informed about their rights and obligations. especially in situations that are threatened by human lives and property.
Two days ago, in the library of the National Library in Belgrade, gas leakage occurred and two people died of asphyxiation.
Source link