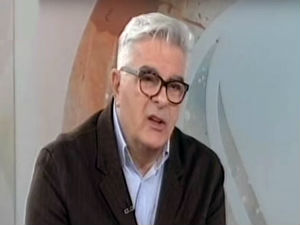 "I resigned as a member of the board of the RTS", wrote Krstic today in his Tviter order.
"The reason for my resignation from the RTS board is that I am dissatisfied with the reporting by the RTS about the paramilitary camp, and about the fact that I as a member of the RTS council are not entitled to to mingle in the editorial policy of the house, "Krstic said."
He added that from a new perspective he could now take part in the media space: "So from now on I can criticize as an ordinary observer everything I need. "The electronic media elected Krstic in October 2017 as a member of the RTS Board of Directors. [19659005]
Source link