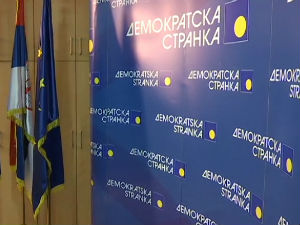 In a statement, the DS notes that Jorgovanka Tabakovic has so far paid nearly 30 million dinars to Serbian citizens as the governor of the country for six years.
"The governors were bought and rented in an apartment in the center of Novi Sad, with standard interest rates because they did not pay installments for the apartment for 12 years," said the DS.
Citizens of Serbia, as it is added, have paid interest on the debt of "irresponsible governor".
"We pay the sister of Yorgovan as a judge, daughter as director of RFZO, zeta as a diplomat in Rome, son of the head of the Development Fund of Vojvodina, the second son of the bankruptcy administrator of the bankrupt Razvojna banka. All these illegal actions, nepotism and affair of Jorgovanka Tabakovic are equal to her arrogance and reluctance, "said the DS in a statement.
Namely, as the DS adds, Tabakovic is the only governor in the region who has not helped the people in charge of the Swiss.
While the executors, as they say in the DS, kick their families out into the streets, Tabakovic lectures on economic patriotism and drafts the law according to which all citizens of Serbia must use Dina cards.
The DS points out that Tabaković's obligation to issue to all banks had been imposed, while in the issue of loans in Swiss francs the non-intervention on the free banking market was blindly preserved.
Almost simultaneously, as it is added, as "slapping" citizens, Tabakovićeva buys an apartment in Rome for more than twenty million dinars. "So much about patriotism," says DS.
The DS stressed that "while she swung with different cards at the press conference, the citizens of Serbia were usually hungry and humiliated."
The governor is, as she adds, forgetting the basic rule that the cards must have revenues, and "hundreds of thousands of citizens do not even have basic needs, impoverished, among other things, with the support of the Bharda dynasty Jorgovanka Tabakovic."
It is possible that citizens buy food by borrowing from three to nine months, according to DS.
The idea of ​​Dina's card is not an advantage for citizens, nor for the state, "the filling of the pockets of the Brnabic dynasty, because the brother of the prime minister has a company that is only for cards", concluded the DS in a statement.
Source link