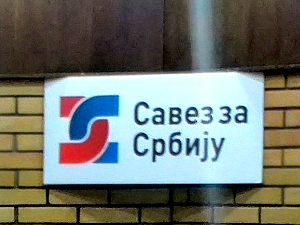 In a statement, the SZS also asks that "instead of offensive and unfounded statements from an anonymous member of the GO SNS Petar Petkovic on the account of Vuk Jeremic", Vucic also answered the question whether he was in the first week of July, during his visit to Belgrade, Bler had agreed.
Did Tony Blair talk about this with the German Chancellor Angela Merkel last week and if he is scheduled to meet senior officials on this issue next week, the SZS asks.
If Blair is not paid from Serbia's budget, who pays exactly for these services, and what does the person who does it get in exchange with Vucic's regime?
The Alliance for Serbia notes that if Aleksandar Vucic continues to avoid answering these questions, the conclusion is drawn that this is the truth, which in his opinion is a great shame and humiliation for the citizens of Serbia, taking into account Bler & # 39; s role in NATO bombing of our country in 1999. "
Source link