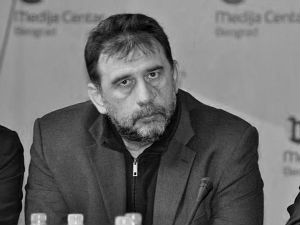 Cvijanovic was the founder and chief editor of the portal "New Standard" and one of the best experts in domestic and foreign policy.
The Minister of Culture and Information, Vladan Vukosavljevic, will give his family, colleagues and friends advice.
"On behalf of the Ministry of Culture and Information, and in a personal name, I send my family, colleagues and friends a deep sympathy for the premature death of the prominent Serbian journalist Željko Cvijanović." He was a journalist whose written and spoken word was followed closely, he was a commentator and interpreter of our complex social He was a journalist with an attitude and sensitivity to the legitimate aspirations of his people, in the name of the principles of justice and justice. The departure of Zeljko Cvijanovic remains a huge gap in the media space of Serbia, "he said, egramu sympathy.
The time and place of the funeral will be published later.
Source link