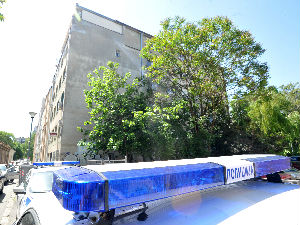 "When it comes to the attack on Sladjana Tomasevic, the police immediately after the complaint made a conversation with a reporter who said she had been attacked, as well as a woman who indicated she had hit her in the main area. of this event, and a shot from surveillance cameras was removed, "said Popovic Ivkovic Tanjug.
She added that a detailed report, with images, was forwarded to the competent public prosecutor's office for further decision-making.
"The Prosecution has, in his own words, filed a request to collect the necessary reports and the police will further determine the circumstances of this event, especially if this incident has to do with his journalistic appeal," said Biljana Popovic Ivkovic.
She emphasized in particular that no form of violence should be socially acceptable, tolerated or justified.
The media writes that the neighbor, otherwise the daughter of the head of the building, sniffed and put her head in the head of the public service station, allegedly because she found the door to be removed from the inspection report.
Their relations, say the media, are a product of seriously disturbed neighbors, disturbed last year when apartment upgrades on the last floor of the building began.
In her testimony, Kommina told the police that she regretted everything that happened.
"She put her hand and began to take the solution stuck on the door, and then I came to Sladjani and with her right hand bent over with her thumb pointing down, she struck the area to the left of her face, "the neighbor told the police,.
Tanjug Slađana Tomašević also reported, and confirmed that the incident was taking place.
"It is true that the incident happened, of course I immediately informed the competent authorities of that event." According to the order of the Prosecution, all the necessary evidence has been taken, as well as a video of the security building of the building, where the event itself is more than clearly visible. In this connection, the competent authorities are doing their work and I would not say anything else, " said Tomasevic.
She pointed out that everything related to the "upgrade" was done in accordance with the law and with all consent.
"As a person who deals with public affairs, I condemn all forms of violence, both physically and psychologically." I will not make any statement on this occasion, so the competent authorities can do everything according to the law, "Tomasevic said.
Source link