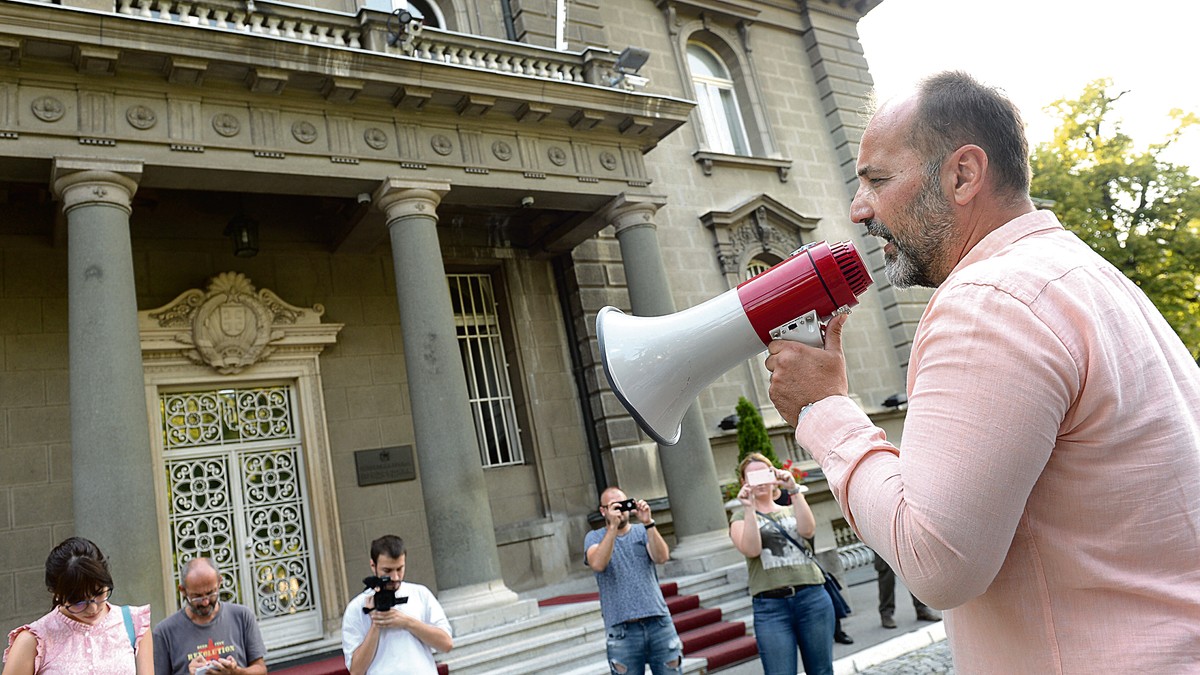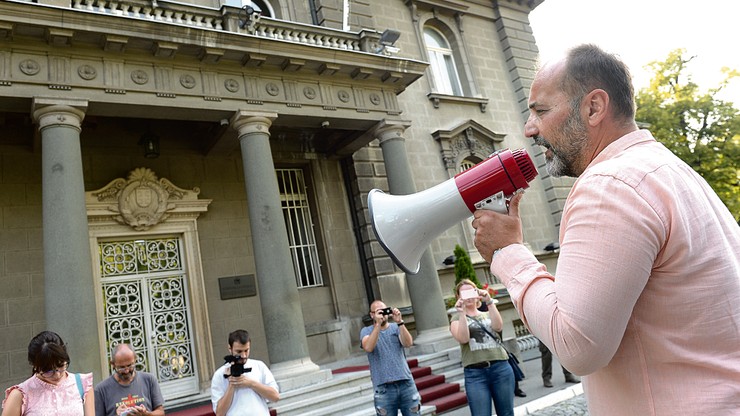 The picture of Saša Jankovic, who with the mega-fon in the closed door of the Serbian Presidency, declassifies the list of questions to President Aleksandar Vucic, is subjected to brutal, equally witty and malicious jokes at the expense of the former leader of the opposition .
And indeed, the picture looks grotesque, but the impression is that jokes are excessive and rather malicious. Before the tweeter-elite (a popular currency) that dominated Jankovic's account until yesterday, she enthusiastically supported the former ombudsman. Saša Jankovic must be understood, through his previous actions he has shown that he is rather inexperienced in politics. How else can you explain the huge wasted support of nearly 20 percent of the votes in the presidential election? And in a record-breaking short time. His movement of free citizens did not start well, and Srdjan Skoro, Dusan Teodorovic, Aida Corovic, Branislav Trifunovic and Bozo Prelevic returned. Nikola Kojo repeatedly jumped on Jankovic and Dusan – Duda Ivkovic immediately resigned from this presidential candidate. The wandering in political ideas, the idea of ​​searching for Vucic's premier post, the harshness of conversations with other opposition leaders and the media is something that can certainly be attributed to Sasa Jankovic.

However, it is a bit hypocritical for this tweeter to walk him. First of all, those who supported him yesterday and have persuaded people to vote for him. Saša Jankovic has some ideas, activities (which can be discussed), including the fact that every Friday the presidency precedes and asks for answers to some questions. However, it is a much greater contribution to political action than those who have made a twitter walk from comfortable armchairs.
Most criticism of President Vucic's work comes from people who are losers of political transition and whose privileges are now used by a number of other people who are much closer to the current government. And that is their only motive for criticism, and even for general procedures that are undoubtedly good. Only a large proportion of them are handled by this hack with the former ombudsman, who also makes the whole story degutant.
read and …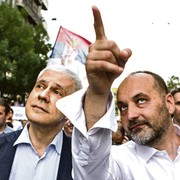 Saša Jankovic himself on Twitter tried to respond to these jokes that were self-evident to him.
– I'm sorry for the big and brave people that some of you mock this, but if that helps, you feel better, okay. Yet you will feel best when you are in the hundreds of thousands of people in this park with us, while he tries to get behind the door with a fright – he wrote Jankovic after the first day.
Of course jokes did not stop. On the contrary.
– The key is kept under the mats, only after I remembered it. 🙂 Okay, if it's enough, we'll do something again. Tuesday will be a great day for Serbia's vision of a bourgeois, western, democratic, prosperous, socially just, secular, anti-fascist, ecological country with a man in the spotlight – Jankovic tried to close the story.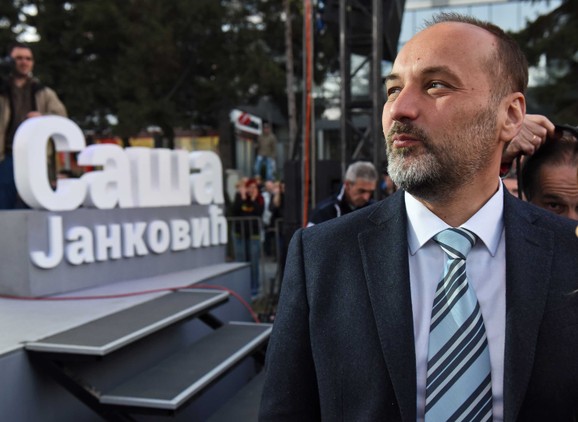 This situation is the best definition of the superficiality of the contemporary political scene, especially opposition work. There are elections in Majdanpek today in which the opposition almost does not participate. Opposition leaders are one of the biggest enemies, even if they are the same alliance (a military camp for children ?!) Even in the case of Vera Rade and her scandalous tweet about Hatidza Mehmedovic, they failed to unite. The vapor of the need for new faces makes the inexperienced politicians make the Messiah, which later serves as a foot mat (we do not just think of Jankovic). And so in the order … until the next election, when everyone is guilty of a potential defeat, not just to them.
<! –
Notification trigger paragraph test
->
Source link