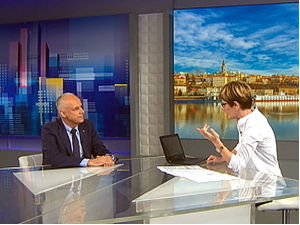 Zoran Radojicic, who visits the Chronicle of Belgrade, said that the meeting was attended by representatives of "Zelenila", "City Cleanliness" and "Srbijavoda" and an agreement was reached that this company should be quickly accessible.
We have agreed to specify who will do everything and expect the first results in the coming days. While I am in this position, I will invest maximum effort to make Belgrade cleaner and orderly, Radojicic said.
He also referred to the ambrosia problem in Belgrade, noting that the analysis and uptake occurred on 400 hectares and the ambrosia has so far been destroyed to about 60 hectares.
In a response to a meeting with the mayors of Sarajevo and Zagreb, Radojicic said that the desire to have their encounters become traditional.
The message is that we need to work together and exchange experiences, because everyone has a common goal: citizens in this region live better, Radojicic said.
He also supported the proposal of RTS that the deserving people of that house – Novak Novak, Radovoje Lola Djukic, Aleksandar Djordjevic and Mica Orlovic – will reach the streets in Belgrade.
Source link