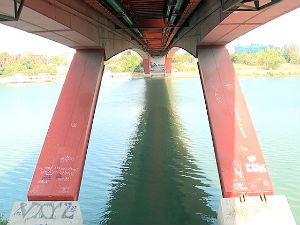 Work on the heating system on the Gazela construction is carried out by employees at a height of 15 to 20 meters above water.
In other words, it is a complex procedure that implies not only the work of "Belgrade Power Plants", but rather the coordinated operation of various republic and city institutions.
Marko Terzic, the responsible mechanical engineer at Synergi Tech, one of the subcontractors, recently explained that the works were being carried out for the replacement of Savska Street heating pipes to the Gazela newspaper, under the bridge construction.
For that part it is extremely complicated because there is also a part above the Sava River and the part that is crossed with the construction site of Belgrade on the water, and that with the help of the platform the dismantling and installation of a new one. hot water pipe is completed.
An investment, such as Gazelle's, should contribute to a safer supply of better quality and that Belgrade Power Plants can satisfy all our customers.
Source link