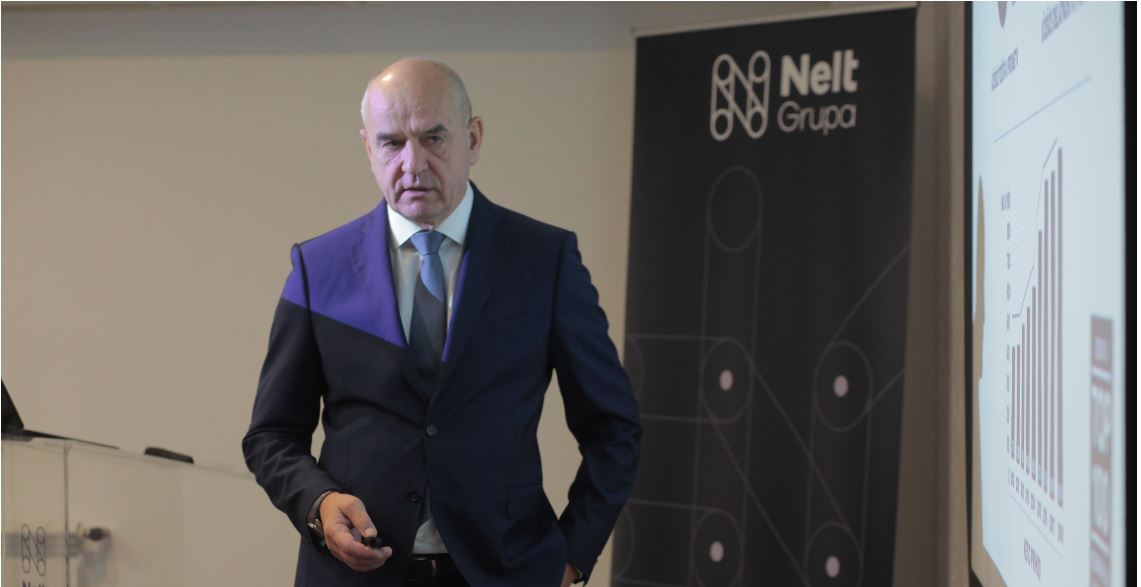 Text published: 11/20/2013 16:59
After having celebrated successful business for two and a half years, Nelt invested 15 million euros this year in the regional expansion of integrated logistics services. One of the most successful domestic business systems currently has 4,000 employees in 11 companies, in as many markets in Southeastern Europe as Africa. As leader in the delivery of state-of-the-art distribution and logistics services, Nelt will generate a consolidated net result of 930 million euros in 2018.
In the year that marks an important anniversary, the transformation of Nelt Group's management structure has been implemented and the activities have been expanded to new markets. Nelt Group recently launched its activities on the Albanian market, the acquisition of All Balkan Corporation from Tirana. Further plans on the Albanian market are focused on the development of consumer goods and pharmaceutical products, as well as the access of hotel operators. Nelt has set two new strategic goals this year partnership, starting with collaboration with companies Nectar and Nestle. It also started on the markets of the Western Balkans distribution of the brand Nutrino, product Children's food factories – "Baby Fud Fectors", opened last month in Dobanovci. It is a partnership of a Greenfield investment worth 34 million euros.
"The leading position and success we have achieved for 25 years is the result of our continuous investment in improving services, the application of new technologies and investments in employee education and development, in accordance with ethical, responsible principles. and sustainable business, we intend to expand to new markets and further organic growth, and we also focus on local community education projects, and therefore we are recognized as an important member of the broader community, "he said. Miloš Jelić, general Director of Nelt Group.
Nelt continues the practice of reporting on sustainable business compliance with an internationally recognizedGRImethodology. Second sustainability report"Healthy organization"expanded the Nelt Group of the company in the Western Balkans and presented data2016. i2017. year.
In the new era, the company entered a new visual identity and a new CSR strategy, which will be more focused on employee involvement and joint projects with business partners with a broader social impact. In addition, the company offered benefits to its employees, such as: caring for mothers, company doctors or private health insurance, one-off financial assistance for family expansion and compensation packages that encourage employees for dedication and efficiency and are sufficiently rewarded.
Thanks to excellent business results, Nelt is also on the list of 100 most successful companies in Southeast Europe this year.
Source link