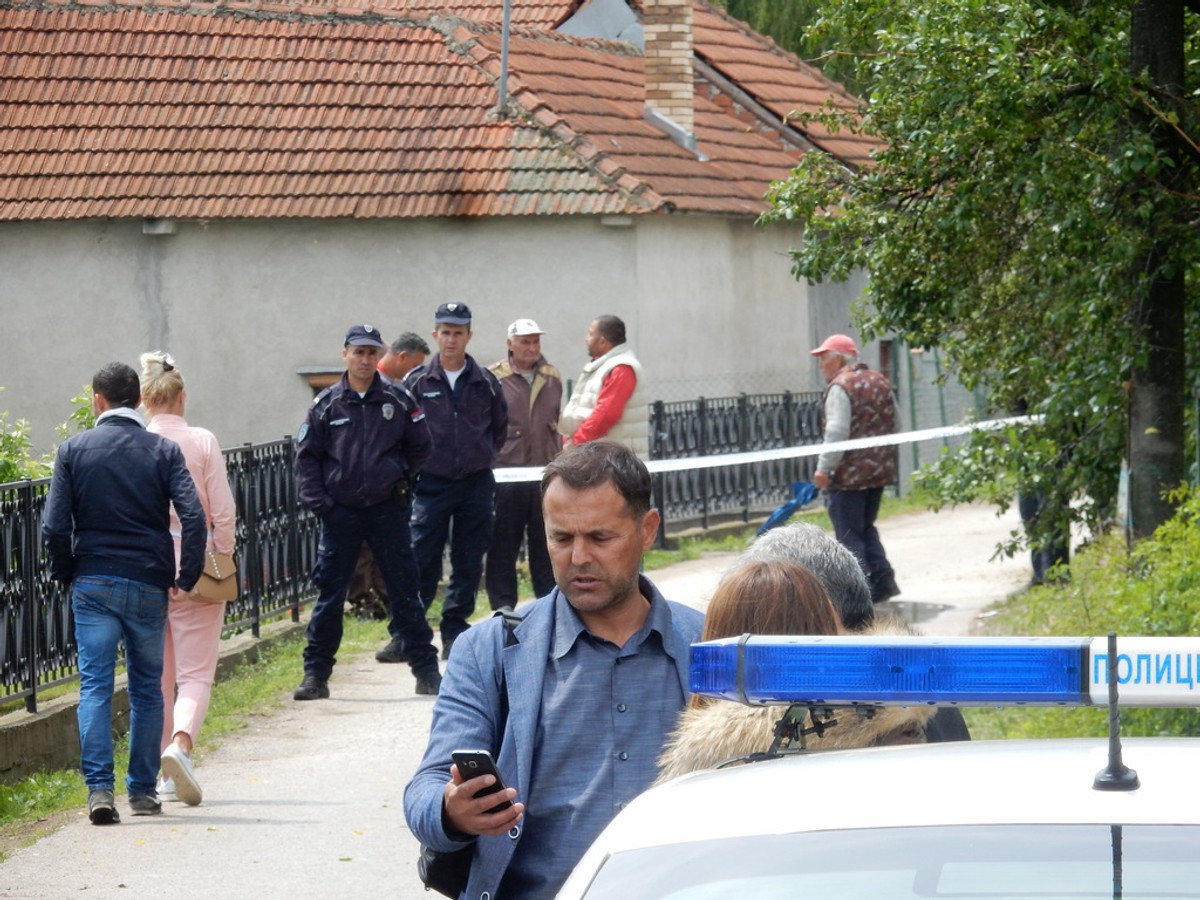 The long-lasting hostility of two Jašarević families in the village of Brestovac near Leskovac culminated in a violent murder this morning when Aleksandar Jašarević (47) intercepted his neighbor Saša Jašarević (43) and blew three cold-blood guns out of his gun and after being into the stomach thrown.
This tragedy, which took place at 8 am and 3 pm, not far from the Roma settlement on the road to neighboring Pukovac, occurred in the presence of the woman who held her hand in her hand and said her life was in danger.
– He interrupted us on the bike, pulled the gun out of his pocket, pointed it to my husband, threw three shots into him, into his stomach and chest. Then he took a pile and touched it. He wanted to kill me, I barely defended myself, and I barely came to my wife who was in blood to help him, but there was no rescue – Dragan Jašarević (32), whose clothes are completely bloody and claim the murder was planned used to be,
– He has followed my husband and me since early morning and he has probably waited a bit to get away from the Mahala, and we went to neighboring Pukovac to pay for the material we took for the house – explains a woman under tranquilizers.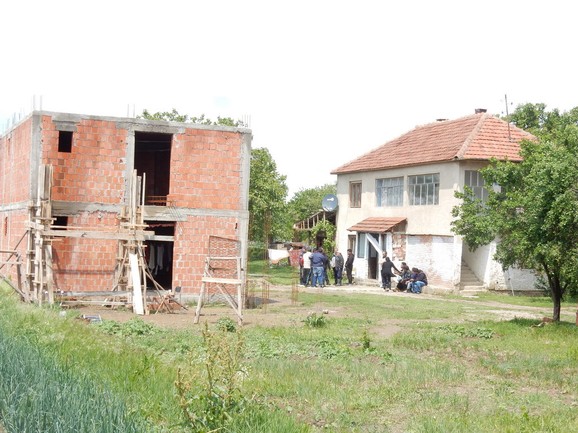 The background of this cruel crime goes back five years ago when Sasha had argued with Alexander because he and his brothers and uncle were the only ones in the village who did not receive firewood, which was given as a tool to socially endangered families.
– It was still 2014 and since then Aleksandar and his two neighbors beat him three times. We didn't have to go out on the street like our children, they were always insulted and provoked. He threatened us with a gun, we all reported to the police in Pecenjevac, but it always turned out that my husband was guilty, not she, and the gun didn't take Alexandra. Now it's too late, my husband is no longer there – a story and an unhappy woman crying.
Her story is confirmed by gathered family members and the born Sasin brother Šefko Jašarević says that in the last five years in the Roma settlement, precisely because of these conflicts, life was tense.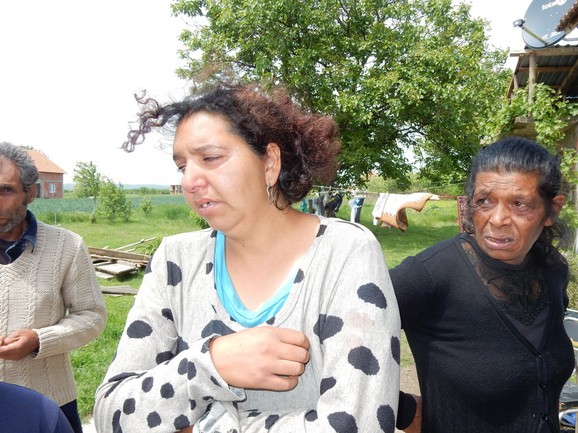 – My brother took part in the war in Kosovo, so just like me, he returned alive and is killed here near his house. We have never had problems with neighbors from Serbs, we live like real neighbors, we hang out and help, we drink coffee, we go to glory – it is a man who lost his brother.
We could not get in touch with the murderer's family, whose house divides the asphalt road about 500 meters away, but some other neighbors told us that before the murder, the day before, there was a fight that the alleged killed Sasa was his wife and wife Aleksandar hit Jašarević, who denies Dragan.
The family of Saša Jašarević lives on social assistance, and Saša has also earned him as a construction worker and over the summer he and his entire family have conquered Vojvodina. There were four other sons behind him, from 7 to 16 years old.
"I am a good student and my father loved teaching me not to be a layman like him. But now there is no one worried about us, I will have to stop studying to help my mother," says the eldest son of martin.
In Brestovac, one of the largest and most trained Leskovac villages, it is said that the Jasarevic family works and has raised the money to found another home next to the elderly.
"My father built a house, I worked all alone and with the help of my brothers. There was another roof to put on. Who knows when it will be completed. They destroyed us, they captured our hearts," said young man Martin.
<! –
Notification trigger paragraph test
->
Source link