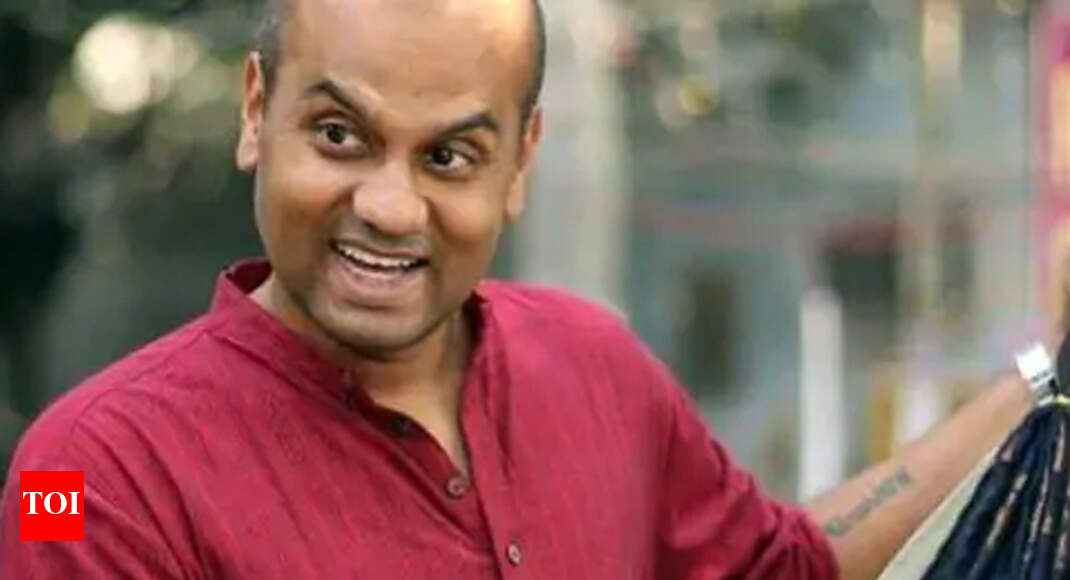 SINGAPORE: A Facebook message from a man from India who showed the flag of Singapore on a T-shirt that was torn open to reveal the Indian flag below it, has caused indignation in the city state, reported a press release on Friday.
The image, which is believed to first appear on August 14, on the eve of Independence Day, was widely shared online when it was placed on the page Singapore Indians & Expats by Avijit Das Patnaik. The page has more than 11,000 members, according to a report by Tabla !, a Friday weekly for the Indian community here.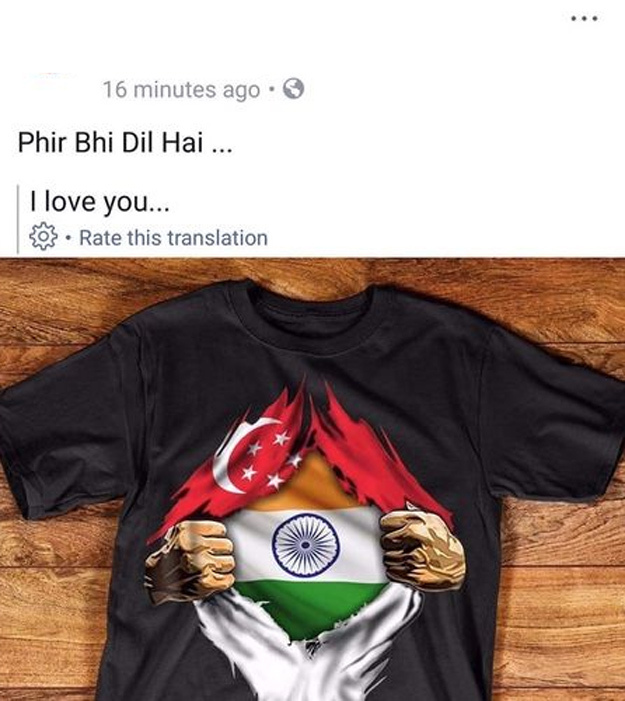 Patnaik, who has been living in Singapore for a decade, placed it next to a caption in Hindi that said: "Phir bhi dil hai … & # 39; (Still is my heart …) and refers to a popular Bollywood song, the report said.
Many netizens found it offensive and said the image was disrespectful to Singapore because it showed that the graphic flag of Singapore was torn to pieces by a few hands. The image has now been removed. The police confirmed that they are investigating the issue, it added.
When contact was made, Patnaik apologized and said he did not want to insult anyone. "I did not design the image and had it already widely distributed, so I assumed it was good for me to place the image," said Patnaik.
"I love Singapore very much and I am always full of praise for this country, so it was never my intention to cause so much suffering, I just felt that the image is so deep inside that the heart also beats for our motherland," added he's ready.
DBS Bank, the employer of Patnaik, also noted in a Facebook message that it investigated the issue.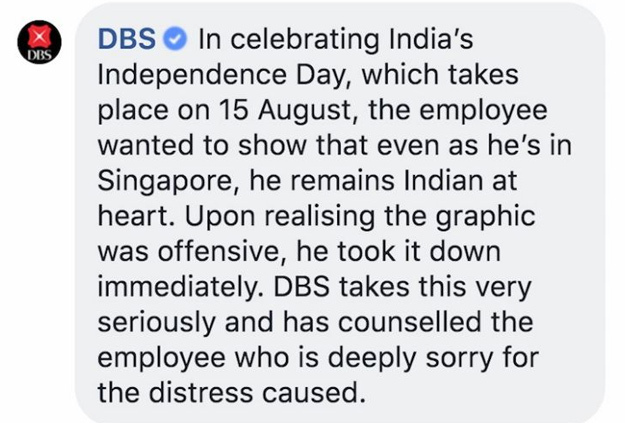 The Singapore Arms and Flag and the National Anthem Act stipulate that nobody should treat the flag with respect. The fine is a maximum fine of SGD 10,000.

Source link