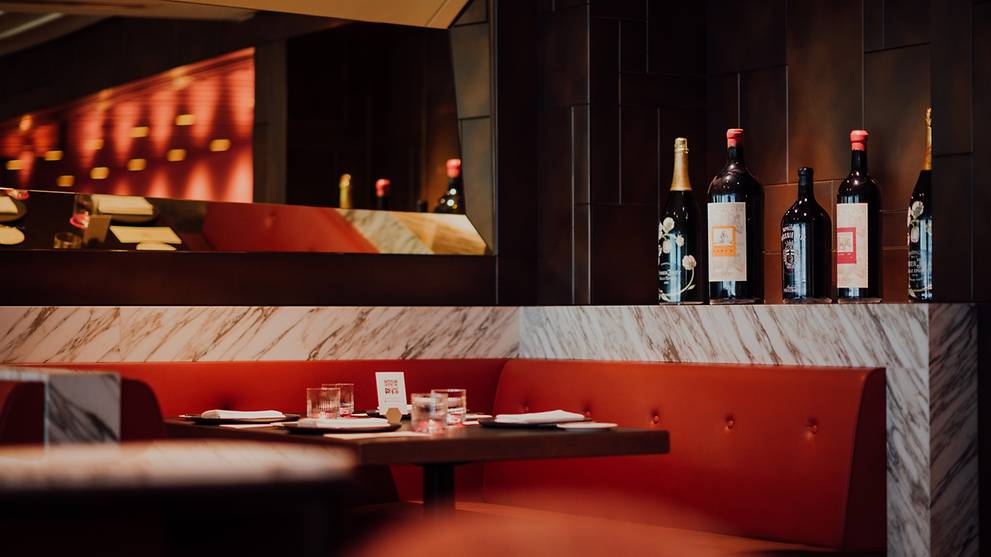 SINGAPORE: Gemma Steakhouse at the National Gallery has been ordered to suspend operations for 20 days after COVID-19 rules were violated at a private Halloween dinner attended by about 75 people, the Department of Sustainability and Sustainability said. the Environment (MSE) on Friday (Dec. 4).
The Singapore Food Agency (SFA) had received feedback on the Oct. 31 dinner and began investigating Gemma Steakhouse for possible violations of safe controls.
Gemma Steakhouse was found to have partnered with a private members' club to host the Halloween dinner, which was attended by approximately 75 diners, made up of both club members and their guests.
MSE did not list the name of the private members club. CNA has contacted the ministry for more information.
READ: Some diners are still breaking COVID-19 rules, but F&B operators say the situation has improved
READ ALSO: New community COVID-19 case after 15 days shows virus still 'lurking' in the community: Experts
"Although the diners sat at tables for up to five people, camera images showed that they mingled on different occasions and did not wear their masks, even when they were not eating / drinking," said MSE.
"The images also showed that the restaurant staff were not taking reasonable steps to prevent the mixing on their premises."
Under COVID-19 security measures, social gatherings of groups of more than five people outside of a person's home are prohibited.
Food and beverage outlets may also not accept bookings from groups of more than five people, even if such groups are spread across multiple tables. Mixing between groups is also prohibited.
READ: 2 restaurants to close, 13 F&B outlets fined for violating COVID-19 security measures
READ: 23 F&B outlets violate COVID-19 safety rules, including a restaurant serving beer in teapots after 11pm
For accepting a large group reservation for this dinner and for not taking reasonable steps to avoid multiple instances of mixing between the diners in the group, SFA ordered Gemma Steakhouse licensee, Il Lido, to close the restaurant from December 3rd to December 22nd of both dates.
Investigation into possible infringements by various parties is continuing, MSE said.
"The government has a serious vision of blatant violations of the safe control measure. Eating out is an activity that carries significant risks. It involves meeting in confined spaces without masks for extended periods," the ministry said.
"While the majority have complied with the measures, it is regrettable that there is still a minority that continues to violate the safe control measure. We will not hesitate to take strong enforcement action against operators and those who treat safe control measures with blatant disregard."
READ: 3 more F&B outlets to close for ignoring COVID-19 rules
READ: 32 diners will be fined for violating COVID-19 rules; Brewerkz, Siam Square Mookata, one of the catering establishments to close
Gemma Steakhouse, which opened October 21, said on its Facebook page on Friday that it regrets "disappointing" its supporters.
"We are sorry that we have disappointed our supporters and guests, especially those whose reservations have been compromised, but we respect the decision of our authorities," the paper said.
"You can be assured that we will continue to make progress by taking the next few weeks to increase our secure management measures."
MSE warned against complacency, saying that COVID-19 remains a serious threat and a resurgence of infections could have devastating consequences for lives and livelihoods.
"We urge all members of the public to be socially responsible and adhere to the safe management measure. Our joint efforts will determine whether we can make the transition to Phase 3 successful as we adapt to a new normal" , MSE said.
BOOKMARK THIS: Our comprehensive coverage of the coronavirus outbreak and its developments
Download our app or subscribe to our Telegram channel for the latest updates on the coronavirus outbreak: https://cna.asia/telegram
Source link