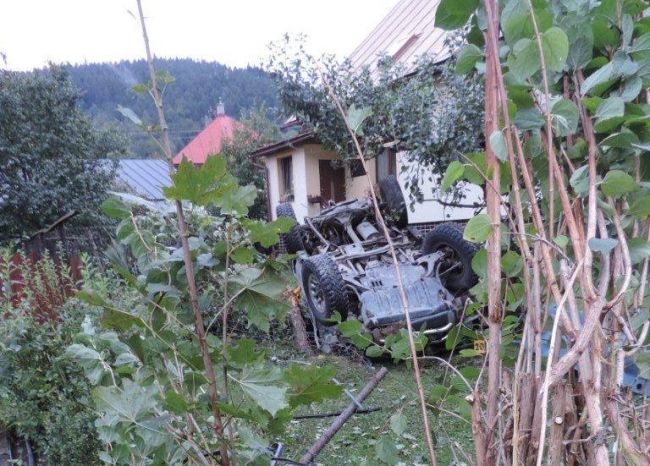 Three people were seriously injured in the collision of two passenger cars, which happened on Sunday (August 26) in Oščadnica (district of Čadca). TASR was informed by Jana Balogová, spokeswoman for the regional office of the police in Zilina.
She added that the 24-year-old Volkswagen Golf driver was ahead of him by the coming Mitsubishi Pajero, who led a 30-year-old driver. "As a precaution, the Volkswagen driver had to take the lead to the right of the Mitsubishi rear wheel, resulting in the instability of the Mitsubishi, causing the vehicle to come to the left and crashing the pavement into two houses. From there he descended to a piece of land at a family house, where he ended up on the roof. Thirty-year-old Mitsubishi driver, 20-year-old passenger and 25-year-old passenger sustained serious injuries " said the spokeswoman for the regional police.
"The case was taken over by a researcher who accused the 24-year-old Volkswagen Golf driver of harming a health crime. The young man voluntarily submitted to blood and urine collection for the detection of narcotic substances in the body. The circumstances of the event are the subject of an investigation, " Balog added.
Source link