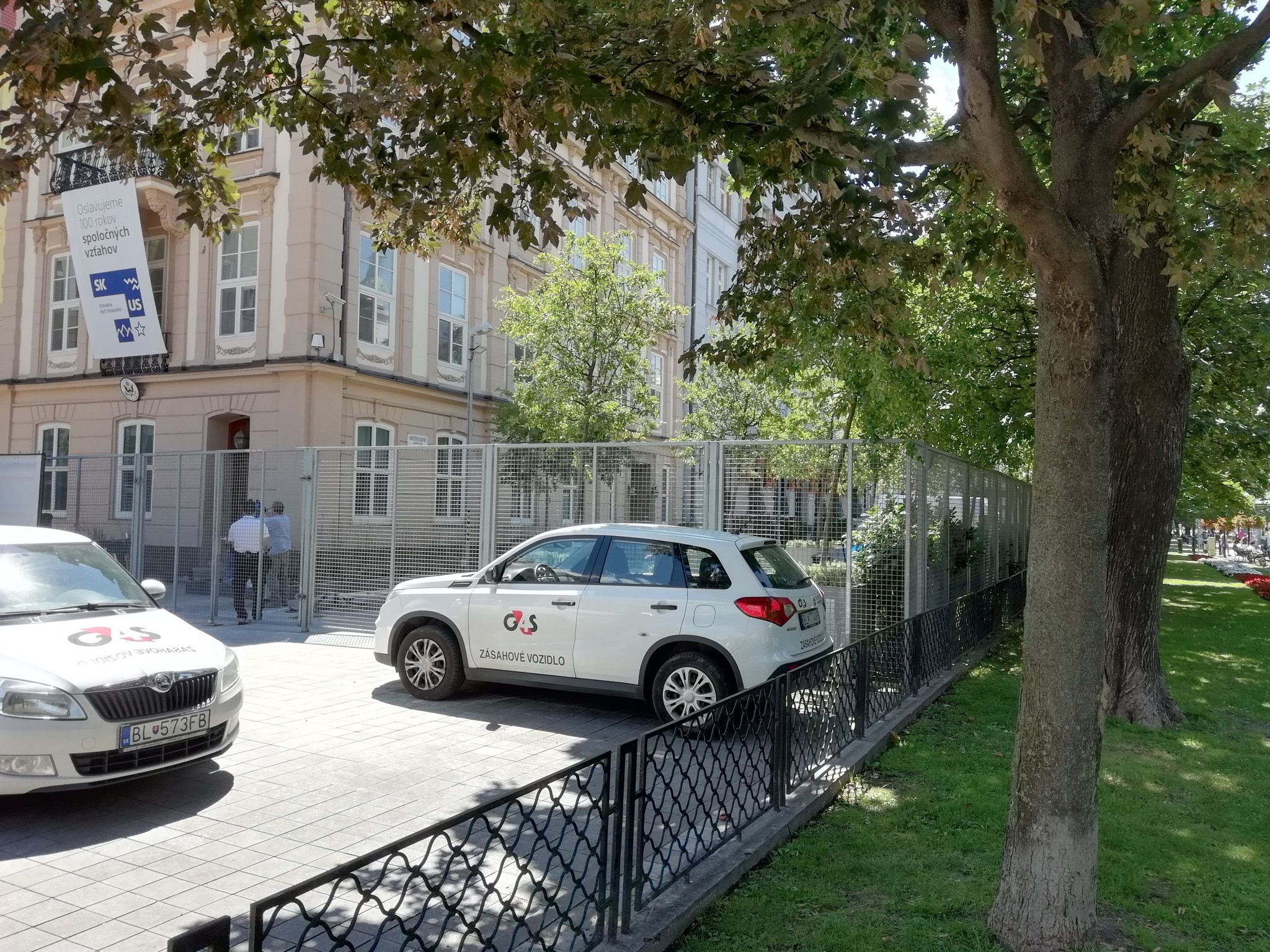 self-government

20.08.2018 23.00

0
0

Source: ms
The capital, together with the American embassy in Bratislava, begins to discuss the change of the headquarters of the embassy. The talks will focus on the location of the current headquarters of the Bratislava Transport Company on Olejkárská Street. You can also give your opinion in our survey.
As spokeswoman Zuzana Onufer, the American embassy in Bratislava identified only the current headquarters of the Dopravní podnik Bratislava as a possible location, which would be suitable for a new embassy building and that complies with safety standards. The city sees this interest positively and should, in cooperation with the transport company of Bratislava, start negotiations on this subject in the coming weeks.
"I welcome the decision to move the seat of the Embassy of the United States in Bratislava to a new location, which would allow Bratislava to use Hviezdoslav Square without any restriction," said Ivo Nesrovnal, mayor of Bratislava, in the interest of the embassy.
The embassy is interested in buying property for a diplomatic mission in accordance with the Vienna Convention on Diplomatic Relations and the long-awaited withdrawal of the US Embassy in Bratislava with a security zone around the building from the historic Hviezdoslav Square.
The US embassy had rented urban parcels on Hviezdoslav Square and Pauline Street since 2005. The embassy adopted security measures in 2002 and the terrorist attacks in New York on 11 September 2001. Since 2016, aimed at removing screens from the historic city center . Resettlement of the building would also be the most suitable solution for security measures.
(Ts, ms)
Source link