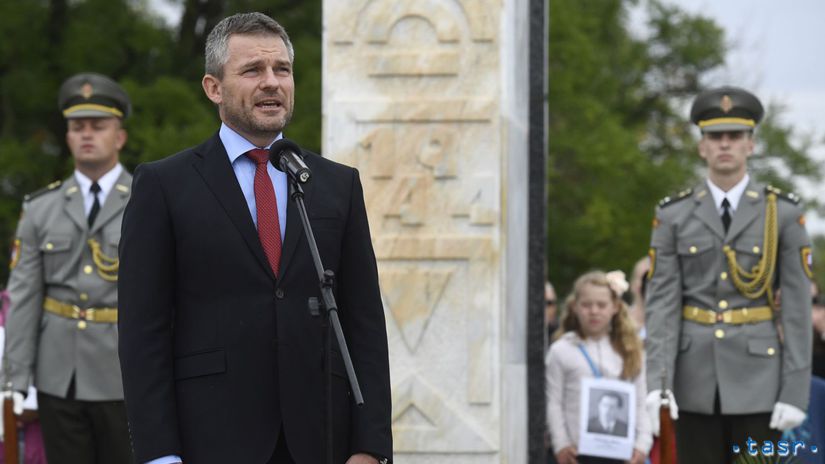 Prime Minister Peter Pellegrini is accused of taking part in a memorial meeting on the hill at Jankov & # 39; s Hill on the occasion of the 74th anniversary of the SNP.

author: TASR. Radovan Stoklasa
The Slovak nation is peaceful, modest and hard-working, but at crucial moments it can stand for core values, for its rights, for its freedom. On the occasion of the regional celebration of the 74th anniversary of the Slovak National Uprising (SNP), it was Saturday at the SNP monument on the peak of Jankov, said Prime Minister Peter Pellegrini.
"We stand in places where there is not only a SNP monument,
true 74 years ago they fought bloody battles and where the Slovaks with the rifle in their hand
fought against the prevalence of fascist warriors. Even though there are many
knew that the battle was not won in the first place, they found the power in itself ", he emphasized
Prime Minister.
As he added, we should behave in such a way that we have it
around us to friends, to protect our values ​​and not to have to
to put a weapon in their hands to protect them as ours had to do
old fathers and fathers. "I have serious doubts whether that was the case
it is necessary to stand today, whether or not as many people as in 1944 would have
he also found courage ", he added. Prime Minister Peter Pellegrini
(right) in interview with SNP participant Pavol Liška (left) during
commemoration meeting on the hill at Jankovy Vrch on the occasion of the 74th.
birthday of SNP. Author: TASR, Radovan Stoklasa
The regional celebrations of the 74-year jubilee of the SNP started on the afternoon of Jankov
in the cadastral area of ​​the village Uhrovec in the Bánovce nad Bebravou district
demonstrations of the II. world war. He lay down after the death of the Immortal Regiment
Prime Minister together with members of the National Council of the Slovak Republic, representatives of the TSK, municipalities
and the Slovakian Union of Anti-Fascist Warriors to the SNP monument.
Celebrations continue with cultural programs and culminate in the evening
lighting bonfires.
Source link