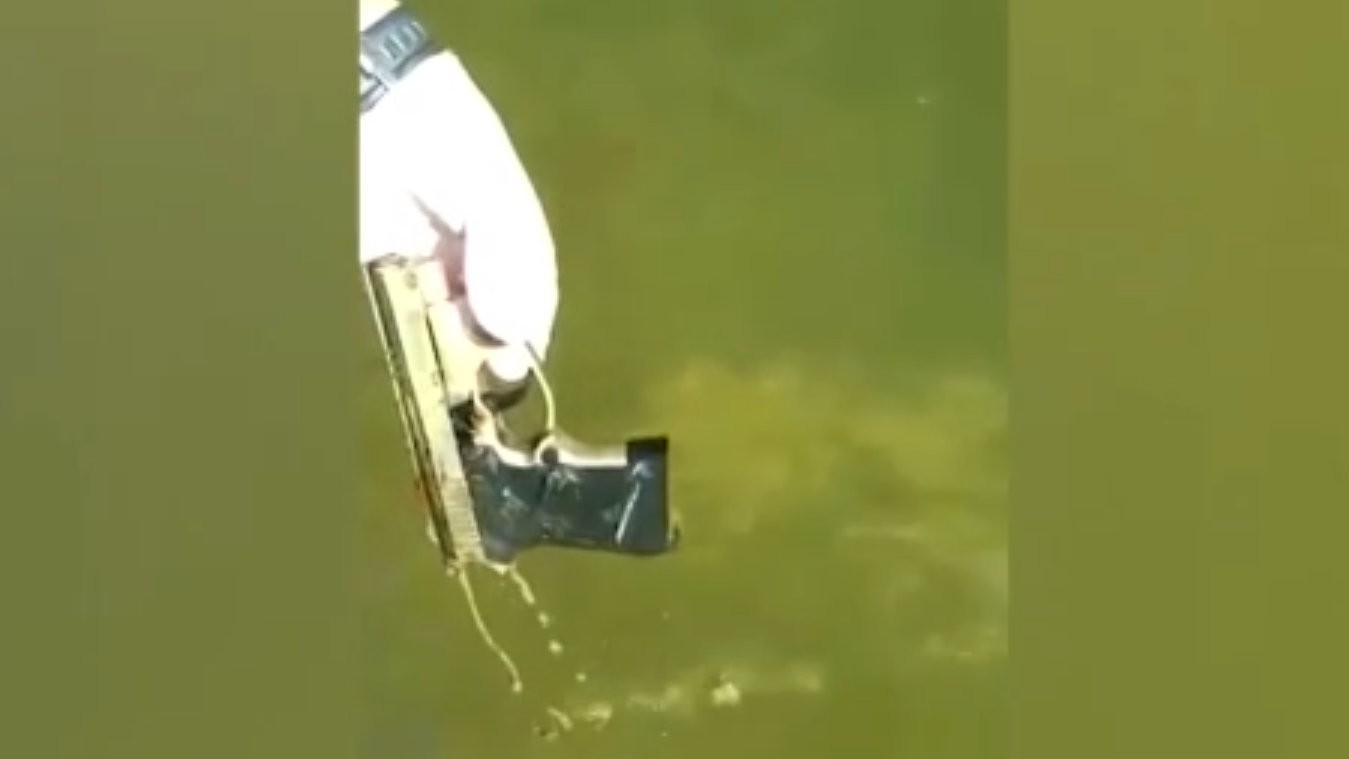 Random passers walked over the bridge while they stopped and looked at the fish in the water. When they suddenly caught a firearm in the water.
Water was reflected in the water of the metal object through the sun's rays. As they stayed away, they ran home with rubber gloves and a plastic bag. They are not sure if this is the weapon of a child. "We took gloves, we went into the water and found that it is indeed a gun." says finder Marek.
The gun already looked like the first touch and the weight was like a real weapon. He missed the magazine. That is what the finders certainly knew it could be serious. The romantic walk ended with a phone call to line 158.
"We did not want to make unnecessary excitement, so we found it ourselves" Marek adds. A police patrol came in. Both the gun and the newly married couple arrived at the police station tonight. Who threw it away and why? We probably do not know.
"It is a gas gun that is not subject to registration." A report of the cause was recorded at the District Police Department of Prešov – South, " informs the spokesman for the Prešov police, Jana Ligdayová.
source: noviny.sk
Source link