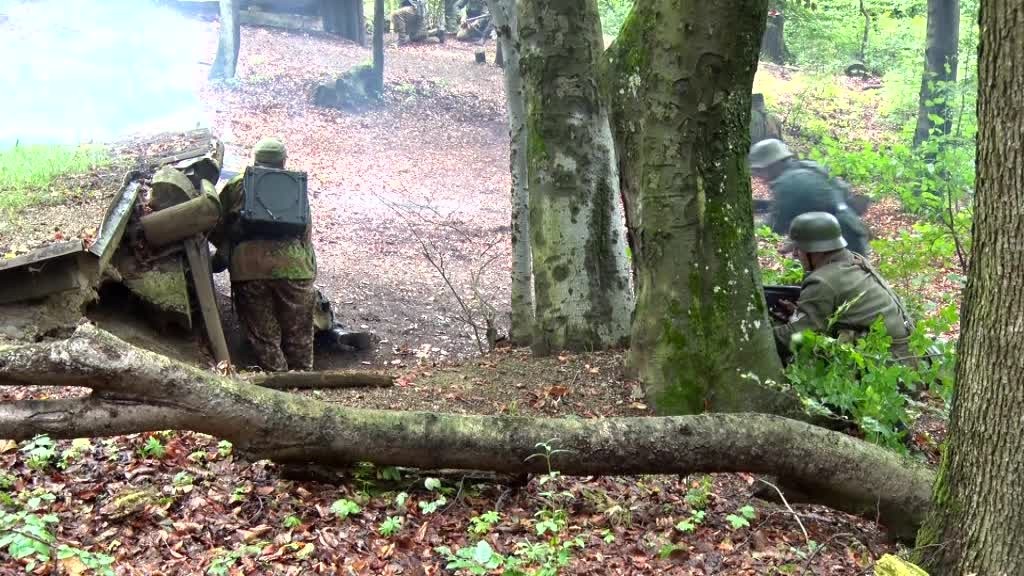 On the places on Jankov & # 39; s Hill during the Slovak National Uprising, partisans were hiding. In December 1944, Nazi's found them and seven wounded were burned in one of the bunkers. Zuzana Macek, mayor of Uhrovec, says:The partisans were burned and we keep the bunkers on the spot and we are constantly reconstructing."
Partizan was mainly helped by people from nearby villages. Many have paid for their lives. Memorial, the former partisan Pavol Liška remembers: "We have seen the injured, killed, burned villages."
Fallen soldiers and partisans were also honored by the so-called "immortal regiment."We only take photos of people who participated in the uprising,says Ján Holička of the Union of Anti-Fascist Fighters.
For those who fought during the Slovak national uprising, hundreds of people remembered the hill of Jankov. Nor did Prime Minister Peter Pelegrini hesitate. He stated: "The Slovaks did not appear because it seemed favorable, they stood up because they have it in their hearts."
There are many places in Slovakia that mention fallen victims of resistance against the Nazis or the cooperating Slovak state:
source: noviny.sk/TV JOJ
Source link